Recently, a new office's decoration was finished, which is located in Taiwan, China.
They are using Skydance' LED controller V2 and remote control RT7 for the wireless lighting control systems.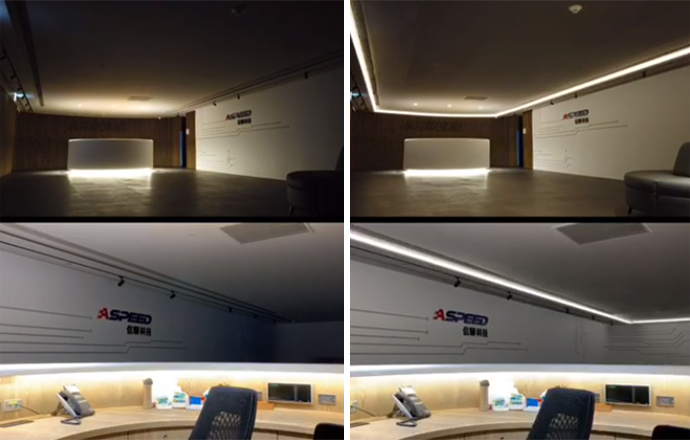 For the office lighting, the light should be suitable for humans' eyes.
The brightness can be dim up and down for electrical energy saving.
Even more, the brightness changing should be smooth without any flash.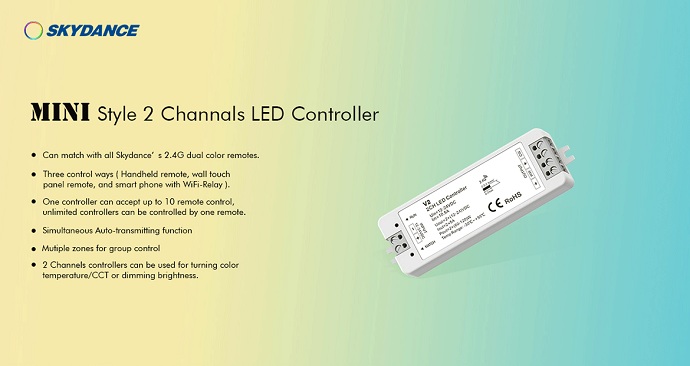 Skydance's constant voltage 2 channels LED controller V2 meet all the lighting demands.
It has 4096 levels 0-100% smoothly dimming without flash.
2 channels output for warm white and cold white color changing.
Its Auto-transmission function make the remote control range more than 100 m.
One controller can transmit the signals from the remote to another controller within 30m,
as long as there is a controller within 30m,
the remote control distance can be limitless.
Even more, multiple controllers within 30m distance can work synchronously
when they are controlled by the same remote.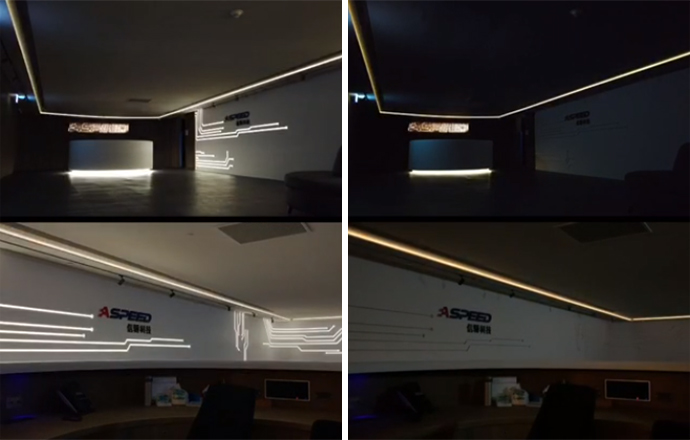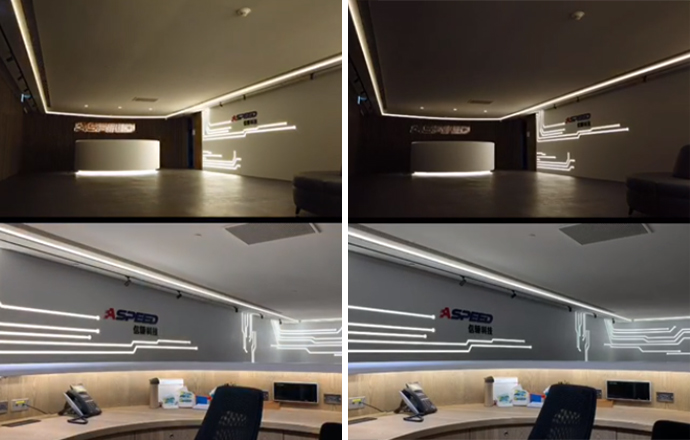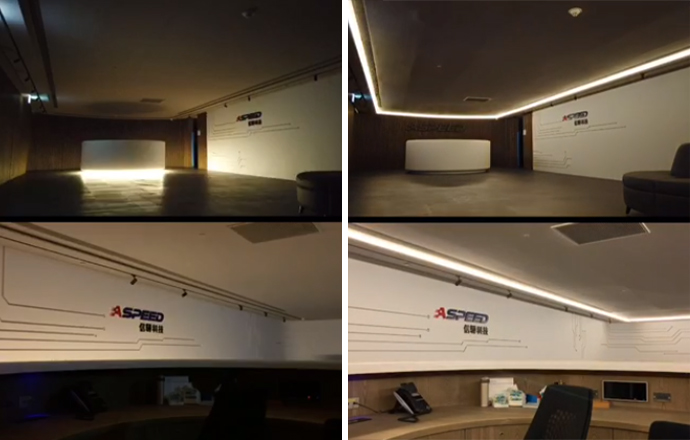 Many V2 controllers are installed for different places lighting in this office.
The ceiling corner, the company logo,
the upside of desk, the wall,
and the reception.
All the lights are remote controlled with one remote RT7.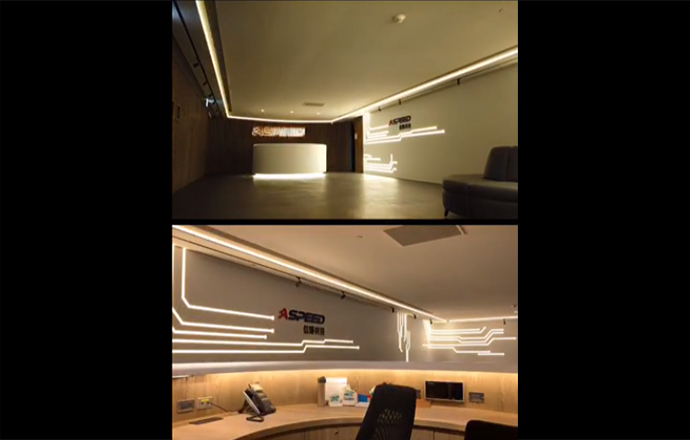 Why can It control so many lighting separately?
Because RT7 remote support 4 zones lighting control,
some V2 controllers match to Zone1,
some match to Zone 2, Zone 3, and Zone 4.
One remote can control numerous LED controllers,
without quantity limited within its control range.