Recently, a new Maserati 4S Store in Shanghai has grandly opened. Automobile 4S shop is an important experience place for customers to see cars and test run. A good test run experience in 4S shop will directly lead to orders. How to create the best space atmosphere experience for customers and car display are particularly important!Skydance RF wireless LED Controller and Wall Touch Panel remote are selected to realize the prefect lighting control in the store.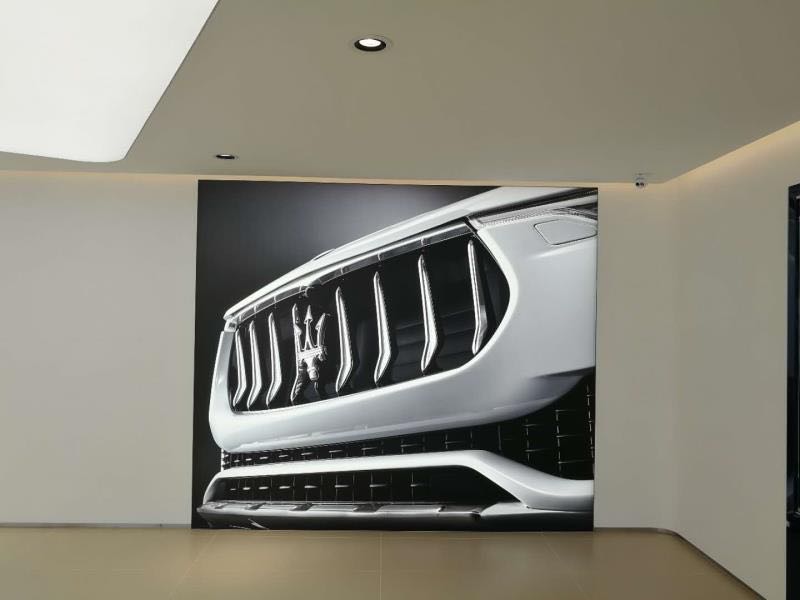 The interior decoration and space lighting design are very important in 4S shop. Through lighting, we can create elegant, simple, fashionable and atmospheric exhibition hall experience for customers, so that customers can have a better experience in all aspects.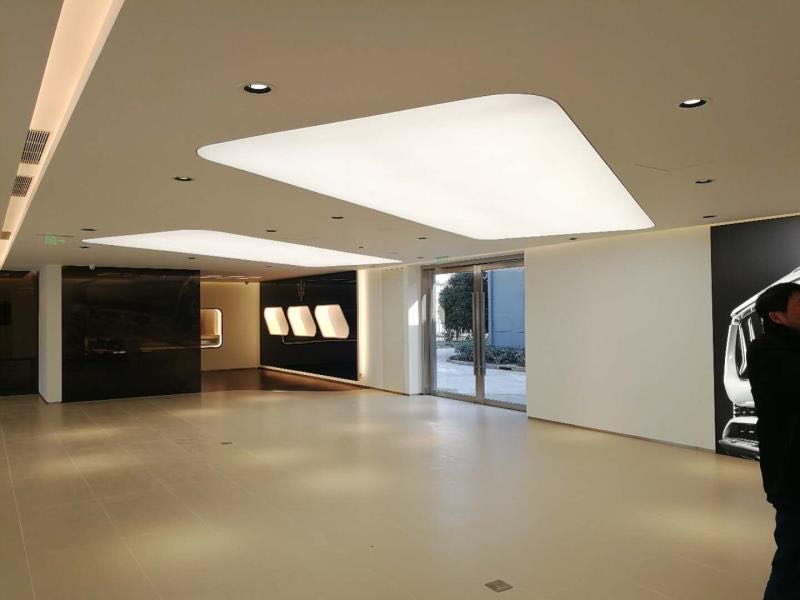 The car display area generally covers a large area. If artificial lighting is fully used, it will consume a lot of electricity. The ingenious combination of natural light and artificial light can create the most healthy and comfortable atmosphere for customers, and at the same time, the car can be displayed to customers with suitable brightness. According to the brightness of the natural light, the LED lights' brightness and color could be adjusted with Skydance Wall Touch Controller T14-1 + RF LED controller V4-W. So to give customer the most comfortable lighting atmosphere, and the cars' modern design can be displayed in a better way.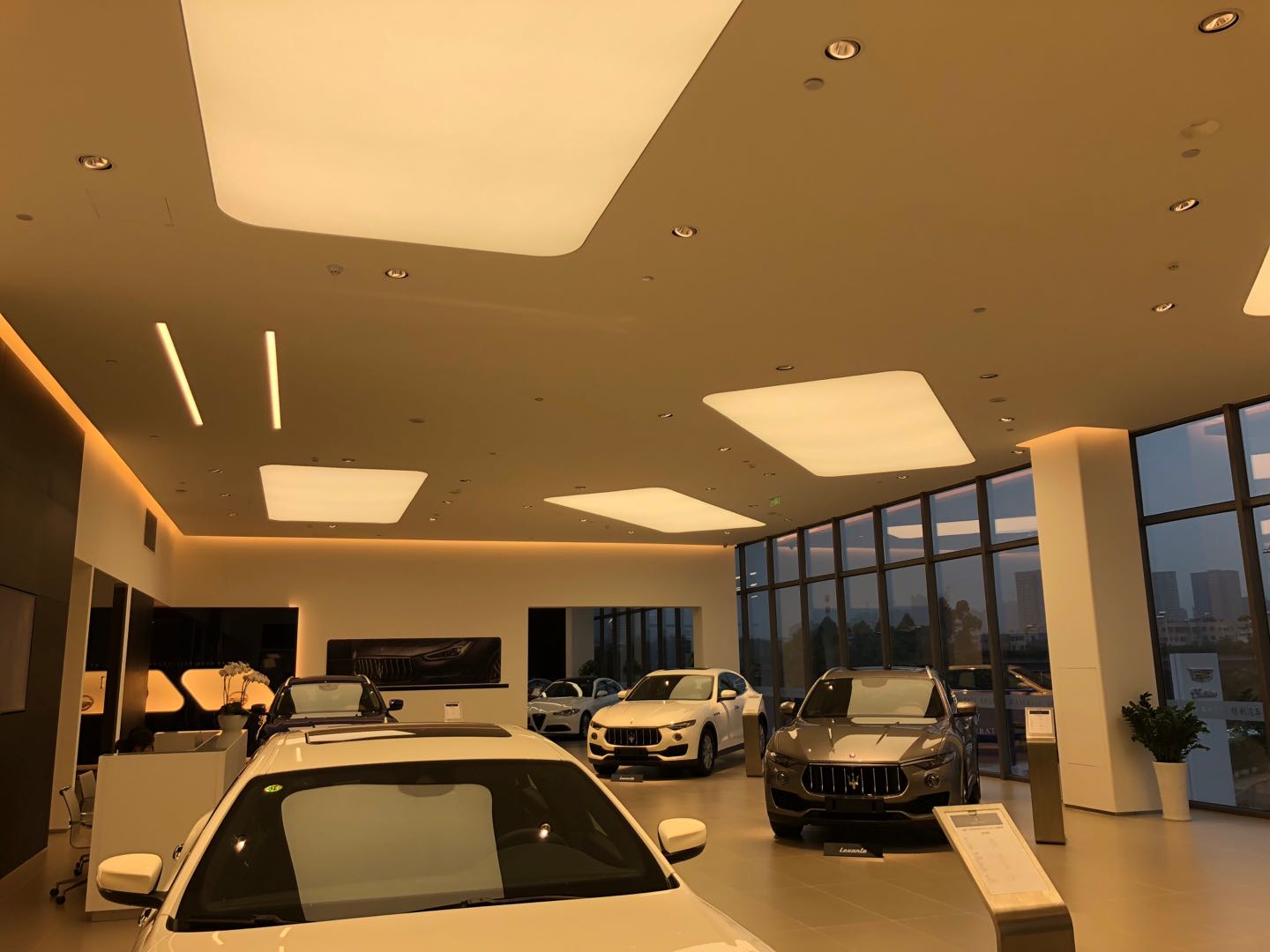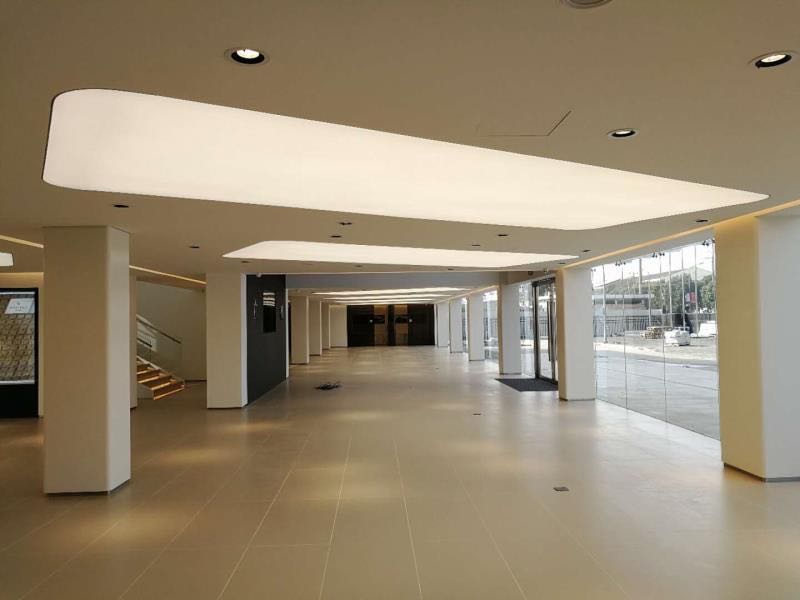 In the negotiation area,
the brightness should not be too high,
that is easy to make people nervous.
And color temperature should not be too cold,
neutral color temperature is more comfortable.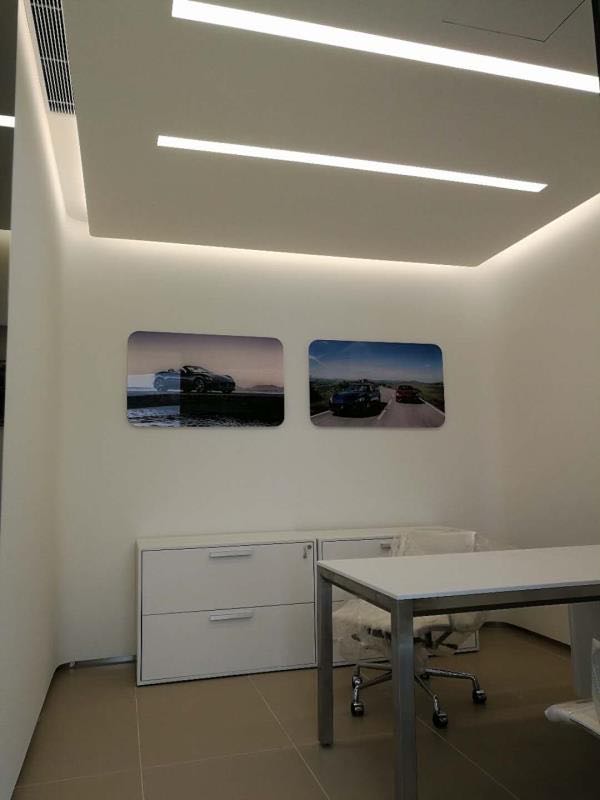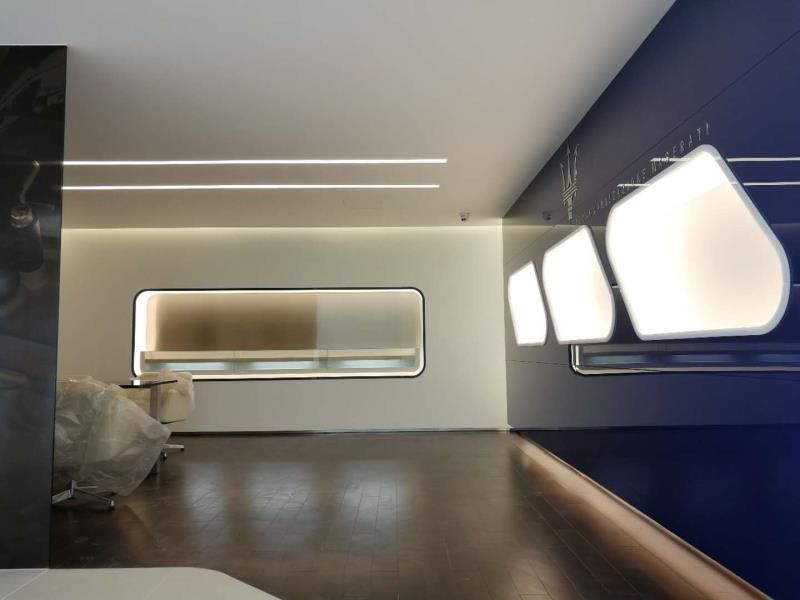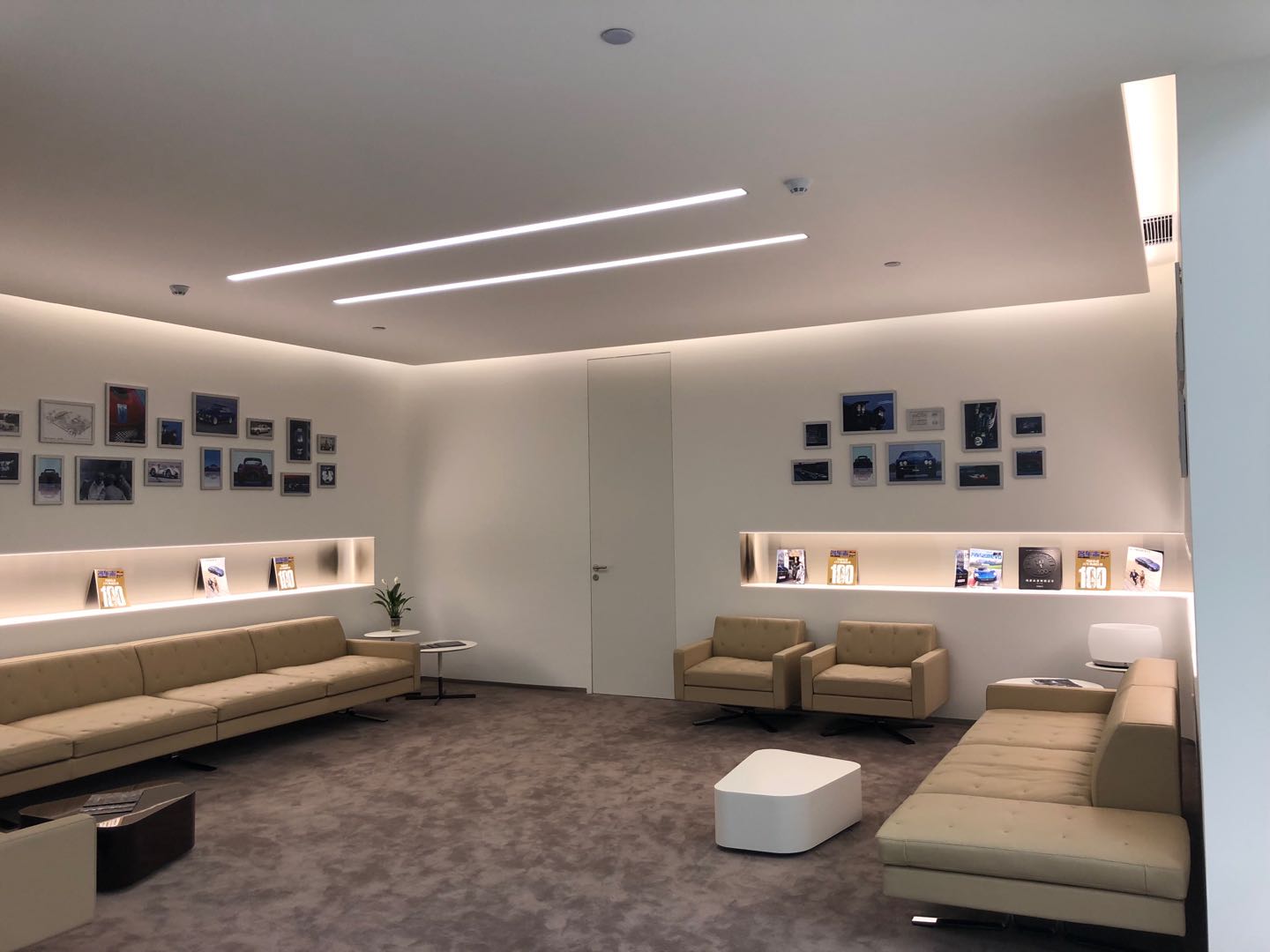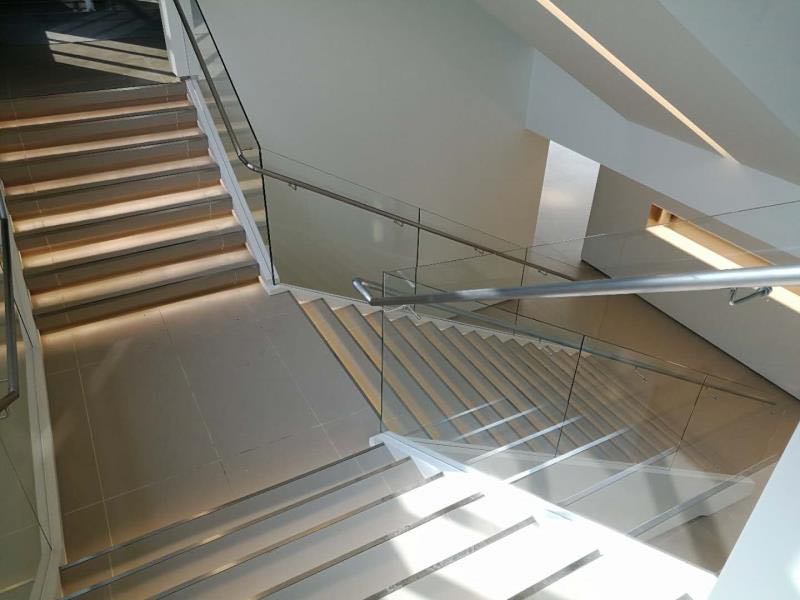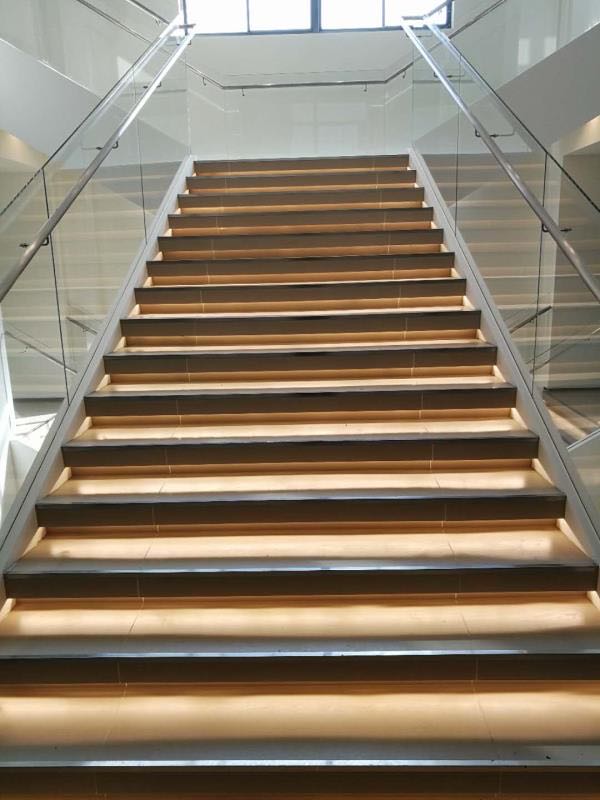 Skydance LED controller Achieve 0 - 100% depth dimming and meet the diversified requirements of light intensity in different areas. The Wall Touch panel is used as remote control to send RF 2.4G signal to LED controller for Intelligent dimming.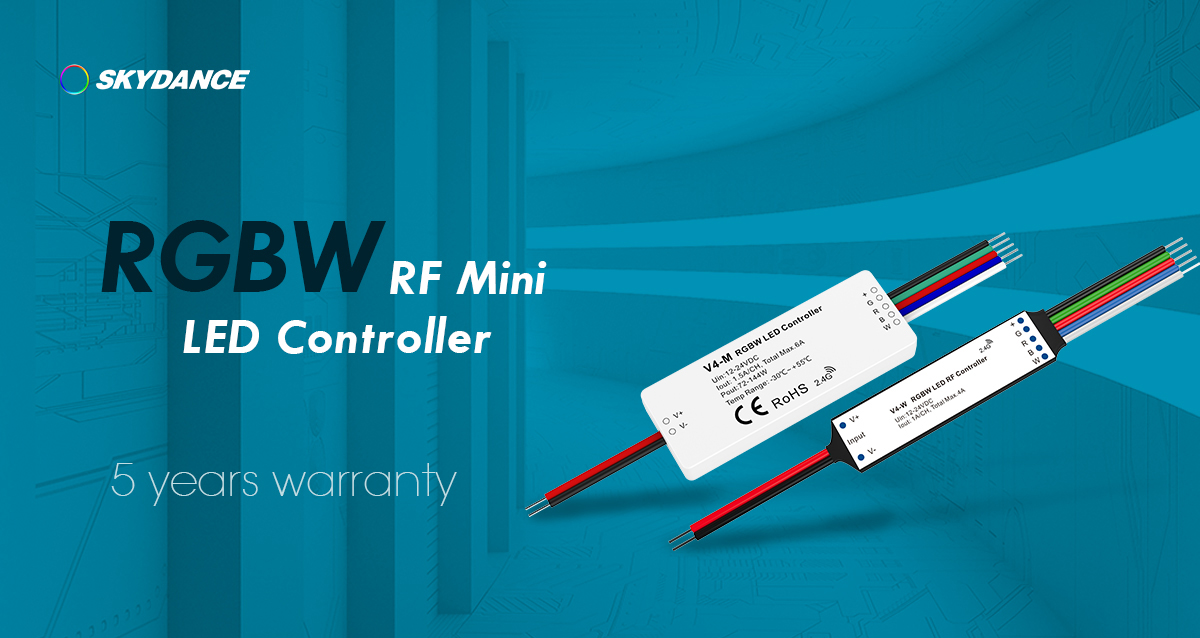 LED Controller V4-W Main Features :
● 4 channel constant voltage RGBW LED mini RF controller.
● 1A per channel, output connect with 5 meters RGBW LED strip, max output power 75W.
● Match with Skydance's 2.4G single zone or multiple zone RGB/RGBW remote control.
● One RF controller accept up to 10 remote control.
● 4096 levels 0-100% dimming smoothly without any flash.
● Built in 10 dynamic mode, include jump or gradual change style.
● Auto-transmitting function: Controller automatically transmit signal to another controller with 30m control distance.
● Synchronize on multiple number of controllers.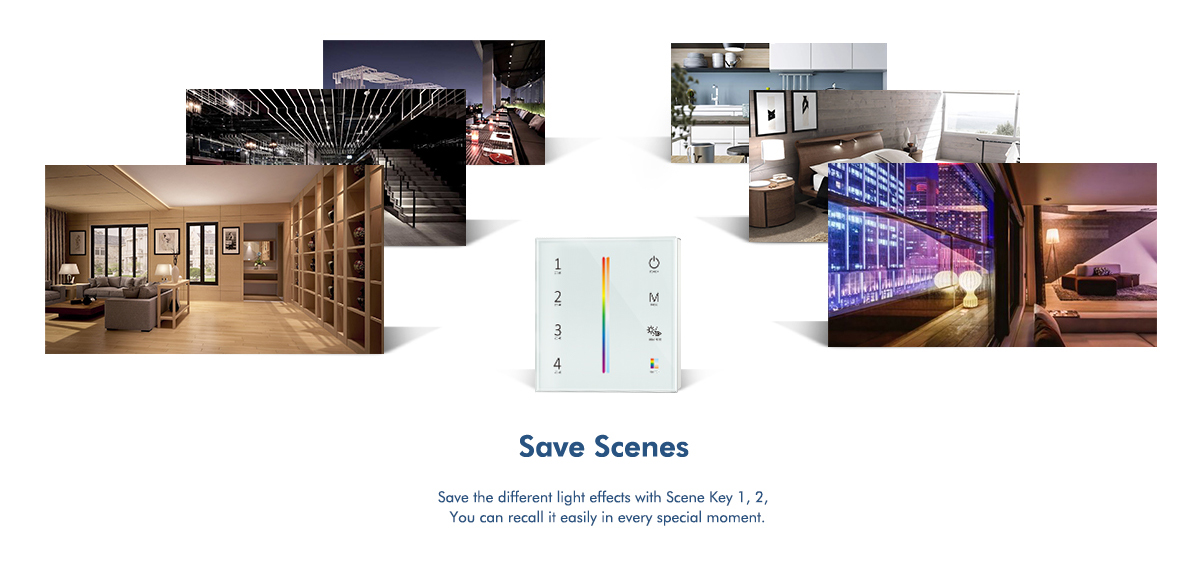 Touch Panel Remote T14-1 Main Features :
● Touch panel 4 zone RGBW RF remote, It can also be used 4 zone RGBW DMX512 master.
● When used as RF remote, each zone can remote control multiple Skydance's 2.4G LED controllers.
● Ultra sensitive high strength glass touch panel.
● Smooth and accurate color adjustment by touching the color slide.
● DMX signal output, comply to standard DMX512 protocol, compatible with DMX decoder from any supplier.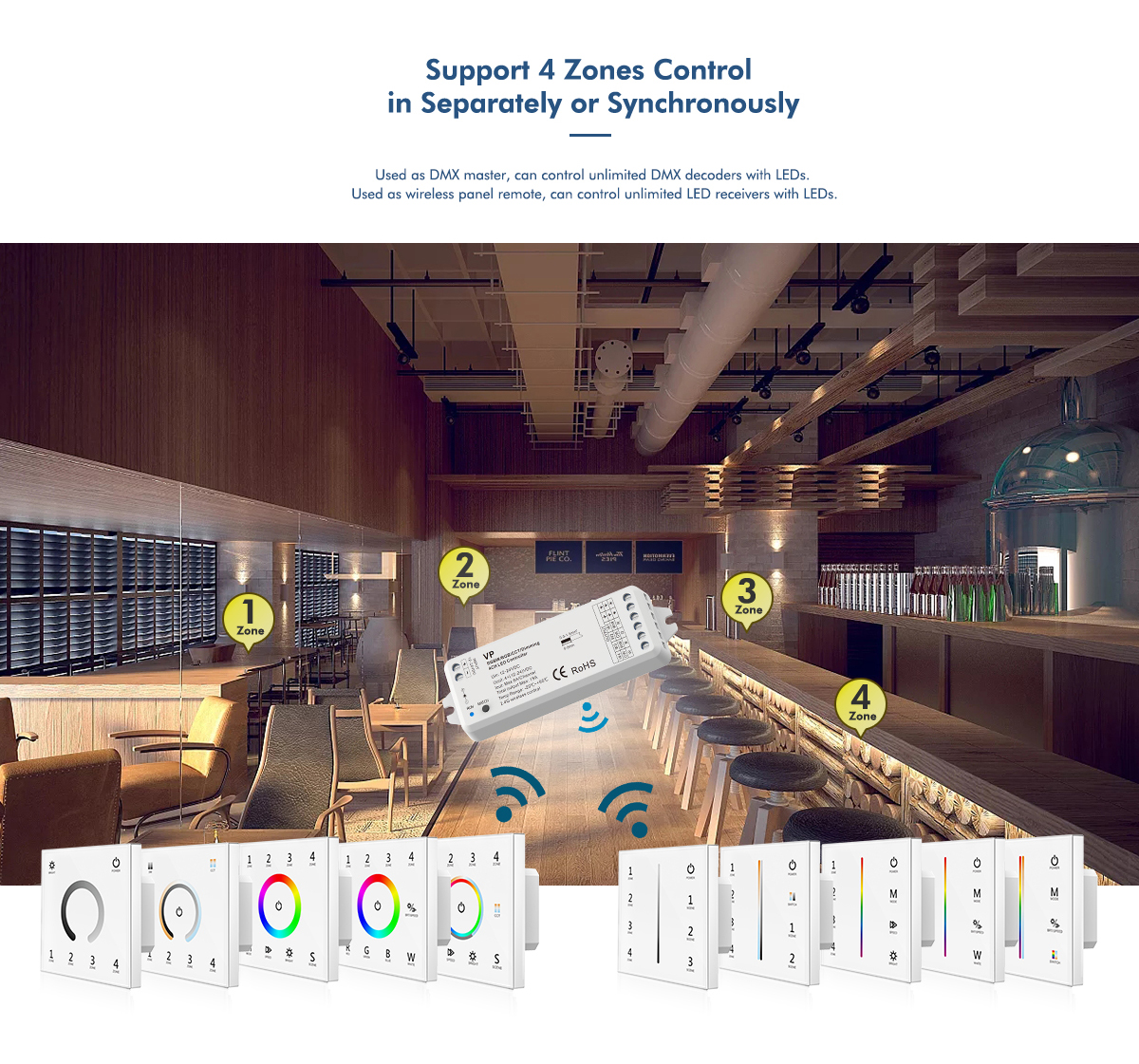 Such a treasure like Maserati 4S Store,
is always waiting for people to experience,
so is Skydance.
Skydance is always ready to be the most intimate invisible companion of every lighting scenes.