Gaoxin Glorious Plaza is a mall located in the Gaoxin district in Xi'an, China. This is an urban complex consisting of seven high-rise buildings and a business district of more than 40,000 m2. The total land area of the complex is 60793 m2, and the total construction area is 500,000 m2.
Skydance's DMX 512 decoder has been extensively used in Gaoxin Glorious Plaza's lighting projects. The perfect lighting and dimming effects of our products make Gaoxin Glorious Plaza a pearl of the night.
In this lighting project, 150 sets of Skydance's DMX512 decoder D4-L have been extensively used. The lighting effect of single color was achieved by matching the LED strip.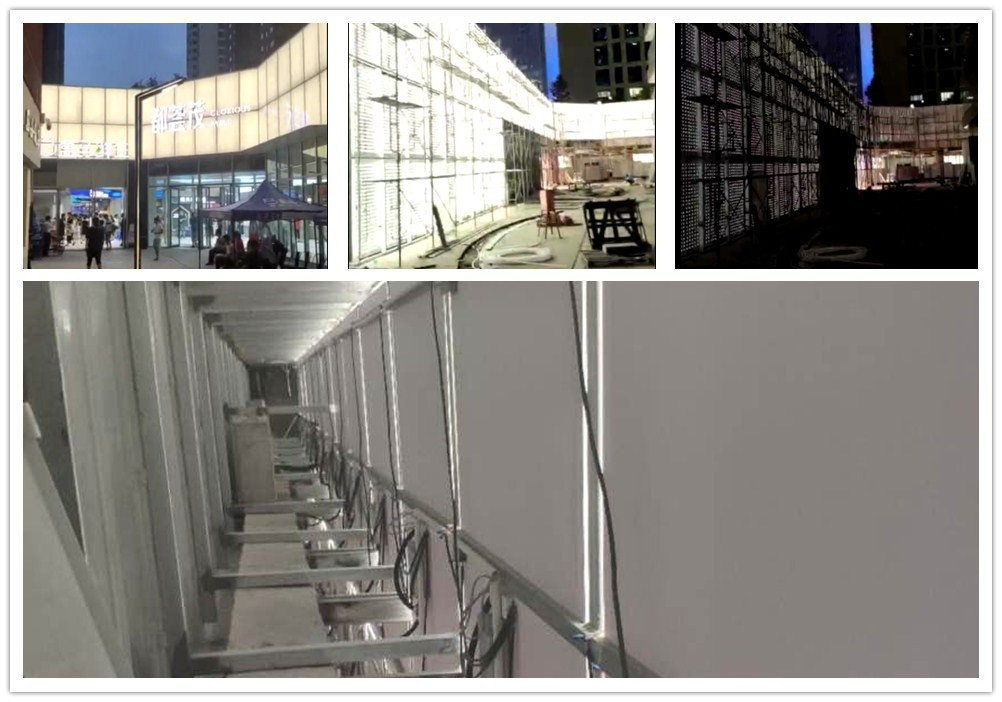 Skydance DMX controllers are designed with the latest DMX512, DMX512(1990), DMX512-A and RDM standard protocols, which enable users to set DMX address, choose output channel quantity, PWM output frequency and output brightness curve manually.
The advanced RDM decoder features bi-directional communication function which enables DMX console to detect decoder, displays decoder information and sets DMX address.
The DMX lighting control system consists of DMX console(DMX master) that sends DMX control signal and DMX decoder (DMX slave)which receives the control signal and outputs PWM signal to connected LED lights. Furthermore, with an additional DMX Signal Amplifier DA, the DMX control signal will be double extended.
With built-in RF 2.4G module, the DMX master can be controlled by a variety of single color, dual color, RGB, RGBW, RGB+CCT remotes.