Lighting Project of Incheon International Airport in Korea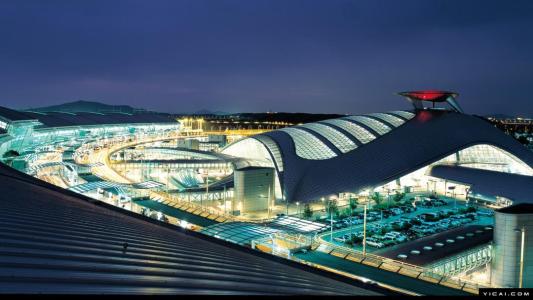 Incheon International Airport (IIA) (IATA: ICN, ICAO: RKSI) (sometimes referred to as Seoul–Incheon International Airport)
is the largest airport in South Korea, the primary airport serving the Seoul Capital Area, and one of the largest
and busiest airports in the world. Since 2005, it has been rated the best airport worldwide by Airports Council International
every year. It is also rated as the world's cleanest airport and the world's best international transit airport by Skytrax.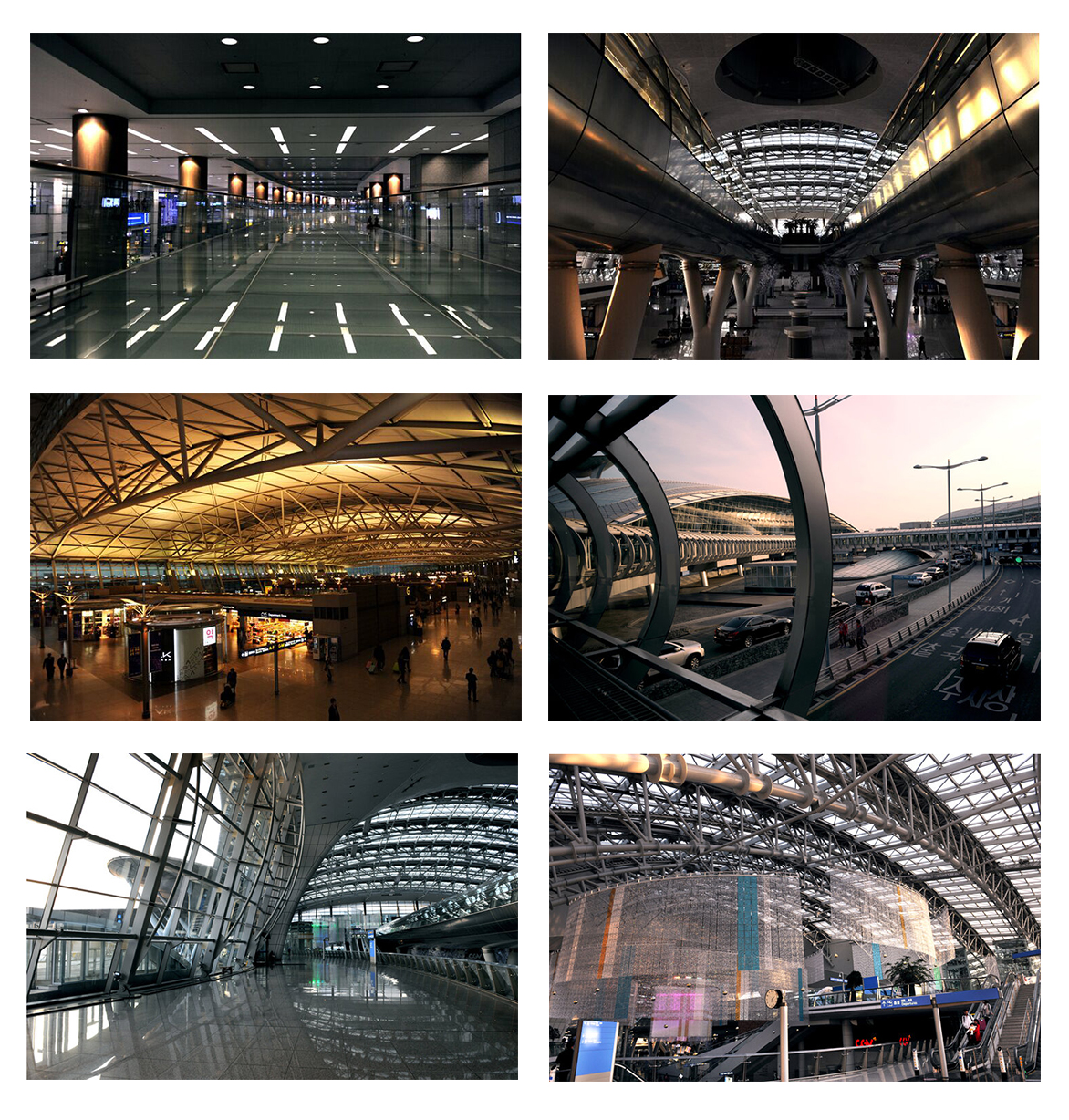 The airport has a golf course, spa, private sleeping rooms, an ice skating rink, a casino, indoor gardens,
and a Museum of Korean Culture. Airport authorities claim that average departure and arrival takes 19 minutes
and 12 minutes, respectively, ranking it among the fastest airports in the world for customs processing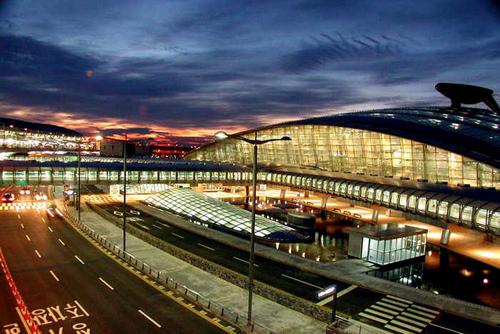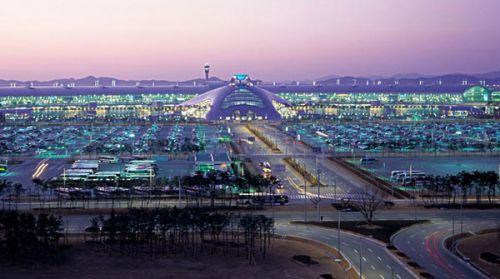 The airport was constructed to share the demand for air transport in the 21st century and to serve as a hub airport
in Northeast Asia. Lighting control and structure design are very important in so large spaces.
We are proud that Guangzhou Skydance's constant current DMX decoder D4C-L and
wall touch panel DMX master T11-1 have been used for turning the brightness of LED lights in the terminal building.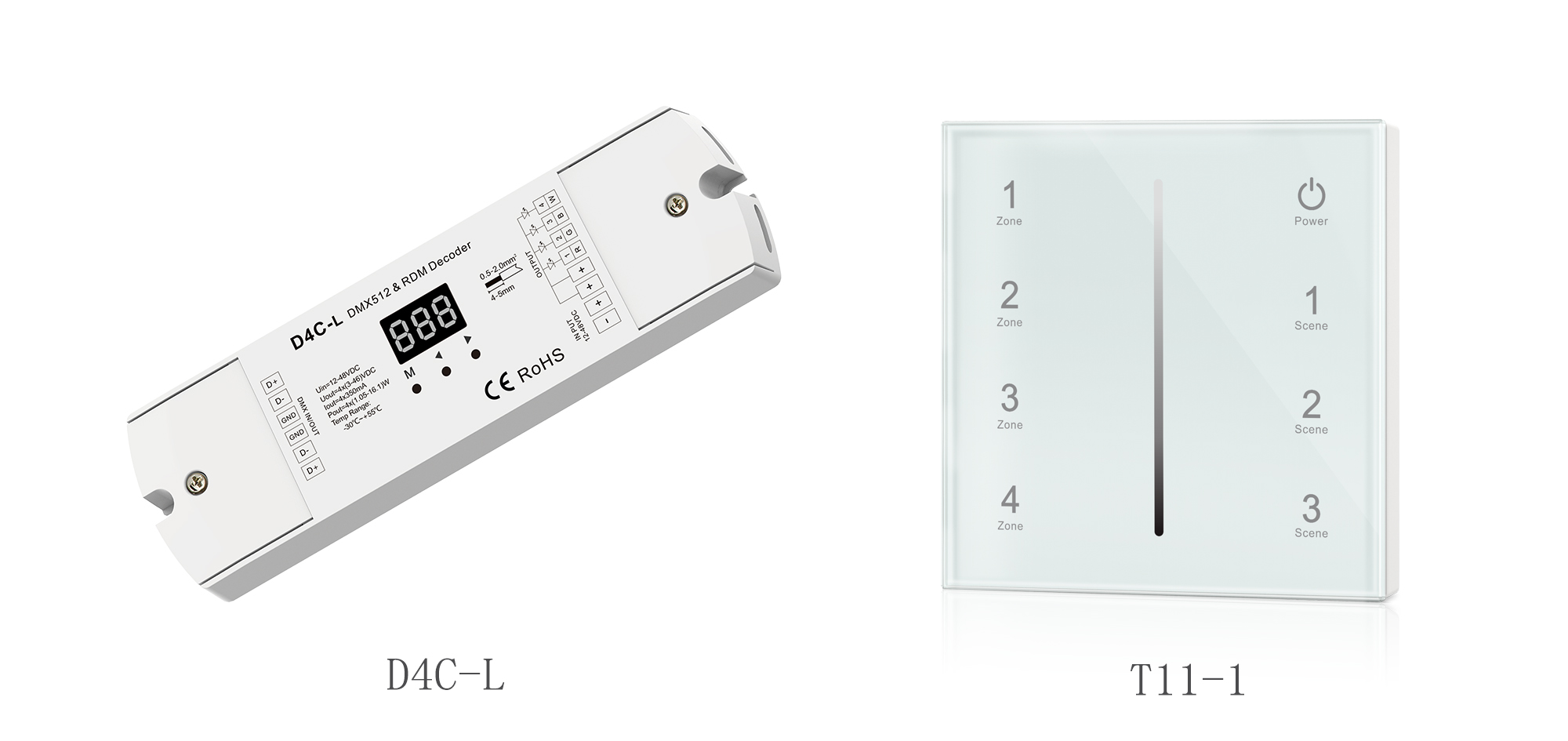 D4C-L DMX decoder's features:
● Comply with the DMX512 standard protocols
● Digital numeric display, set DMX decode start address by bottons
● RDM function can realize intercommunication between DMX master and decoder.
For example, DMX decoder address can be set by DMX master console
● 1/2/4 DMX channel output selectable
● PWM frequency 2000/500Hz selectable
● Logarithmic or linear dimming curve selectable
● Stand-alone RGB/RGBW mode and 4 channel dimmer mode selectable,
which be controlled by buttons with built-in programs, instead of DMX signal
T11-1 wall touch panel DMX master's features:
● Touch panel 4 zone single color DMX512 master, can also be used as 4 zone 1 single color RF remote
● DMX signal output, comply to standard DMX512 protocol, compatible with DMX decoder from any supplier
● When used as RF remote, each zone can remote control multiple Skydance's 2.4G LED controllers
● Ultra sensitive high strength glass touch panel with touch color slide in the middle and backlighting
● Smooth and accurate color adjustment by touching the color slide
● Touch keys with chord tones and LED indicator