Gucci Store in Hangzhou, China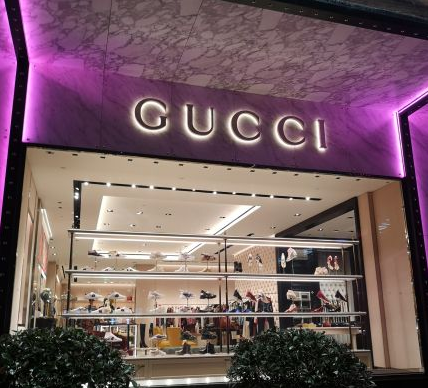 Skydance's DMX512 RDM decoder D4-XE is providing versatile control for the new redecorated Gucci store
in the Hangzhou Building Shopping Mall of Hangzhou, China, while meeting a diverse range of complex criteria.
The design criteria for this shop are specified by Gucci's architects and include the use of lighting to create brightness,
bright-coloured, multicoloured exterior wall whilst also minimizing energy consumption.
To meet these requirements,
The LED strips are equipped with addressable Skydance's DMX512 decoder D4-XE for very precise control of Millions of color light.
For example, Below images are showed for Gucci store before and after redecoration.
Before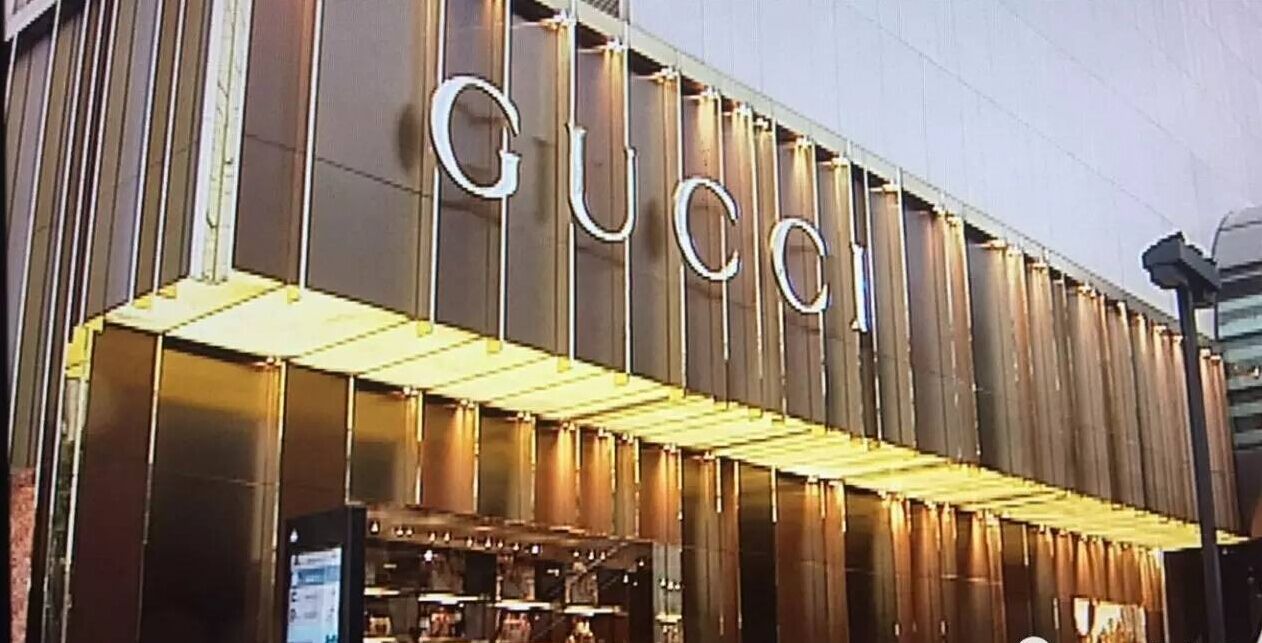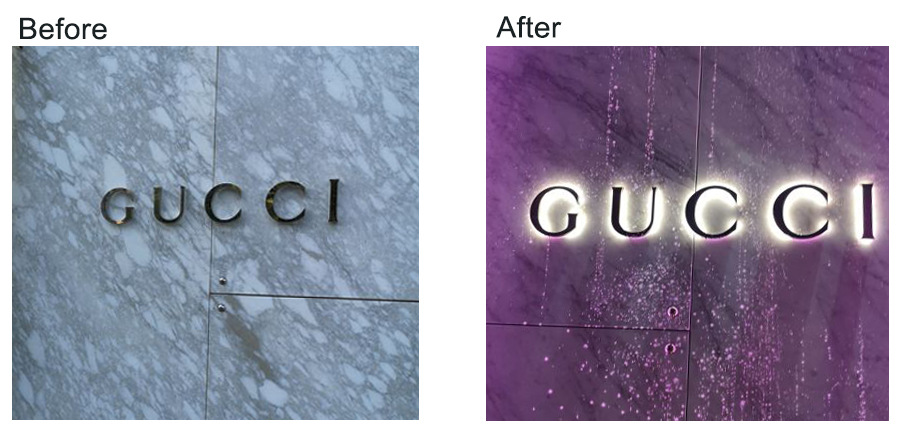 Thanks to the Skydance's DMX decoder D4-XE, Gucci store's exterior wall become colorful and gorgeous. The main features of D4-XE is as below:
● Comply with the DMX512 standard protocols.
● Digital numeric display, set DMX decode start address by bottons.
● RDM function can realize intercommunication between DMX master and decoder. For example, DMX decoder address can be set by DMX master console.
● 1/2/4 DMX channel output selectable.
● PWM frequency 2000/500Hz selectable.
● Logarithmic or linear dimming curve selectable.
● Stand-alone RGB/RGBW mode and 4 channel dimmer mode selectable, which be controlled by buttons with built-in programs, instead of DMX signal.
● Green terminal, XLR3 and RJ45 port DMX signal input.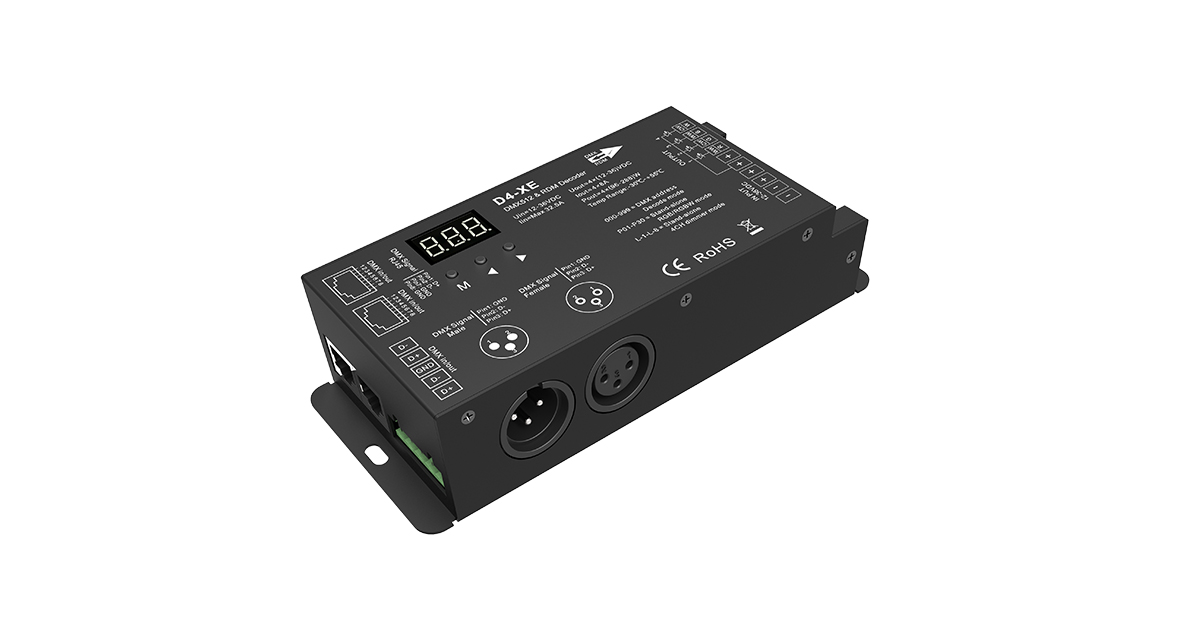 More Skydance's DMX decoders are suitable for residential and commercial lighting control project.