Skydance Touch Panel Remote have acquired the CE Certificate which were issued by TÜV SÜD.
The Touch Panel Remotes apply to Skydance RF LED controllers and dimmable LED drivers, to achieve precise remote control LED lights' color or brightness. They are not only used as remote control, but also can be used as DMX master, for sending DMX control signal to DMX decoder.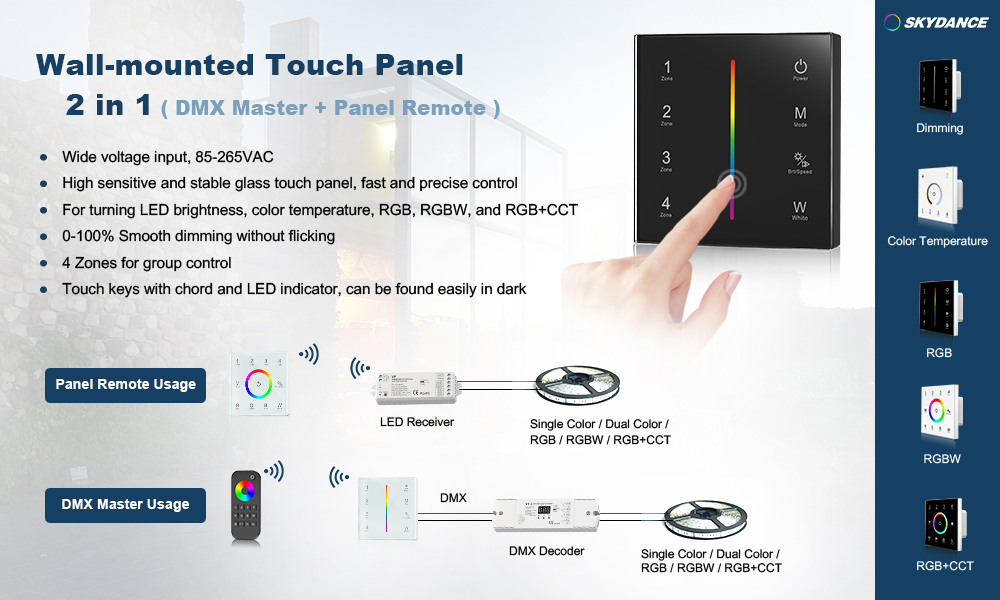 Main features:
● 85-265VAC wide range of input voltage
● When used as remote, one can remote control unlimited LED controllers
● Remote control range up to 30m
● 4 zone group control
● Smooth and accurate color adjustment by touching the color wheel
● DMX signal output, comply to standard DMX512 protocol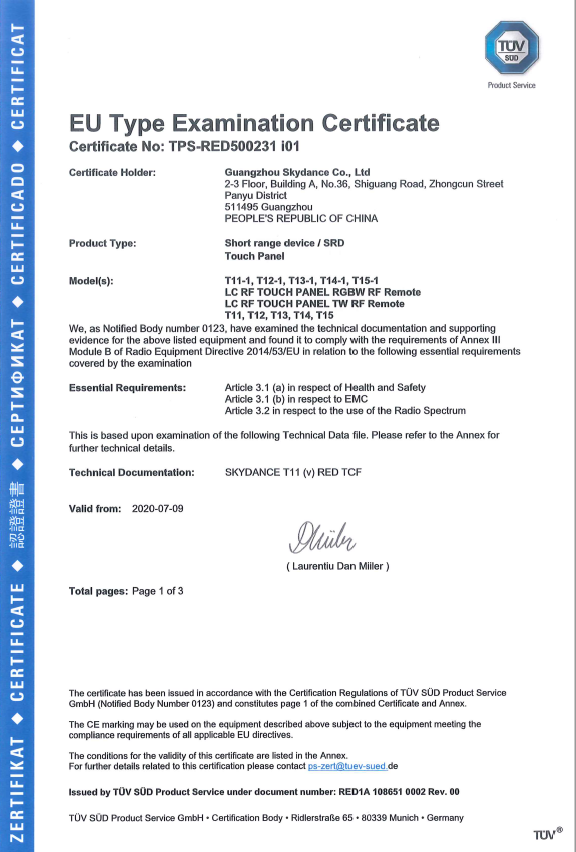 TÜV SÜD certification marks are widely recognised and respected symbols of trust that enhance the value of an organisation's brand by demonstrating its commitment to meeting international standards for quality, safety and sustainability. The key difference is that the certification marks include a conformity statement. The statement summarises the conformity of the products, systems or persons with the various applicable guidelines, laws, standards and quality requirements.
With the CE certificate, we hope to obtain trust from our customers in technology, and look forward to a safer, more connected and sustainable future.