President Hotel
In May 2021, President Hotel officially settled in Chaplina, and the dessert-like service allowed guests to give an overall score of 9.6. Skydance intelligent lighting control products DMX512 decoder D4 and S1-D1, decodes thousands of brilliance for it, makes the lighting romantic and fashionable with science and technology, attracting the eyes of tourists.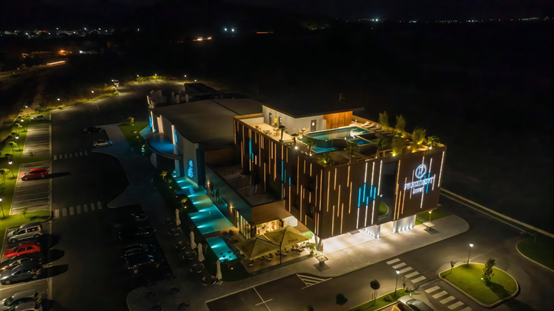 Intoxicating night is inseparable from the light
As night falls, the charm of a hotel begins to exude. The President Hotel at night, with romantic and stylish lighting. The strip lights and puzzle lights on the exterior wall of the hotel building, the lights in the seasonal outdoor swimming pool, and the star lights in the lobby are dynamically changing under the control of Skydance DMX512 decoder, and the beauty of the lighting design is vividly displayed.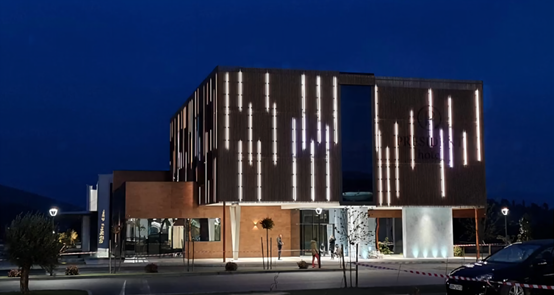 Next, Let's join Skydance to explore the numerous technical and artistic details.
01
256 levels color depth
Decode 16 million colors
Skydance 4-channel DMX512 decoder D4 has a color depth of 8 bits and 256 levels. It can decode more than 16 million colors through RGB mixing, showing more colors and helping hotels create a colorful light environment.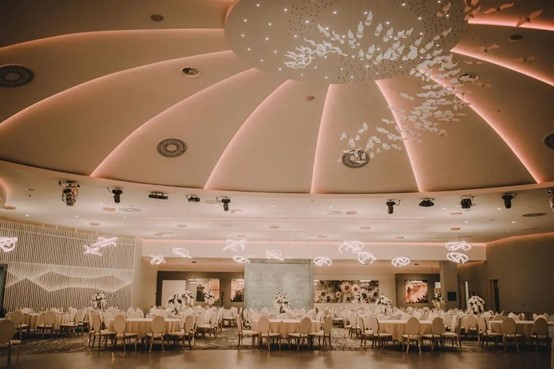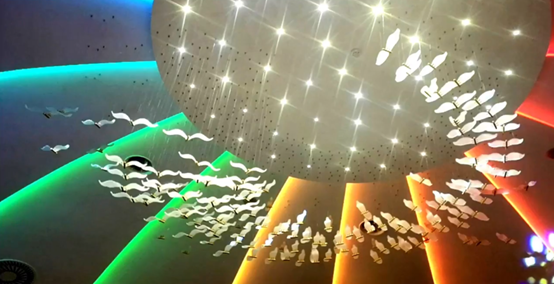 Effect achieved by Constant Voltage DMX512 RGBW Decoder D4
02
Used with DMX master realizing thousands of dynamics
Every moment is wonderful
D4 decoder comply with the DMX512/RDM protocol, features bi-directional communication and remote setting functions. Used with the DMX master to realize thousands of dynamic effects, either gradients, or color jump, or RGB flash, which makes different areas, such as the exterior walls of hotel buildings, outdoor swimming pools and lobby, present different effects, every moment is wonderful.
In addition, it supports offline mode, which can be used as an independent dimming controller to realize dimming and color adjustment by the buttons. Make use of the offline mode, it is possible to quickly detect line problems and defective dot of the LED strips.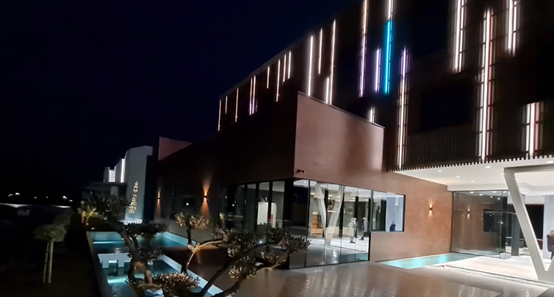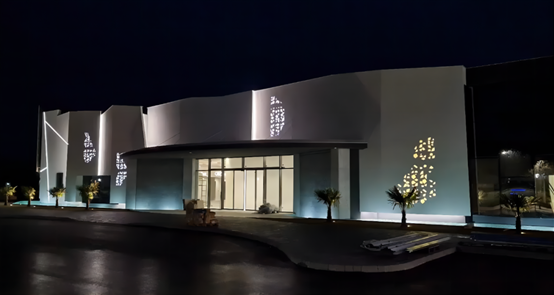 Effect achieved by Constant Voltage DMX512 RGBW Decoder D4 & DMX512 to AC Triac Decoder S1-D1
03
Multiple PWM dimming frequency
Visually comfortable
The PWM dimming frequency of DMX512 decoder D4 is available at PWM dimming frequency of 500, 1K, 2K and 4KHz, which can be set by buttons to meet the needs of different scenarios. For example, the relatively low frequency of 2KHz can effectively reduce the irritation to the eyes, and the color accuracy and gray scale under low brightness are also better. Visually comfortable is fine light.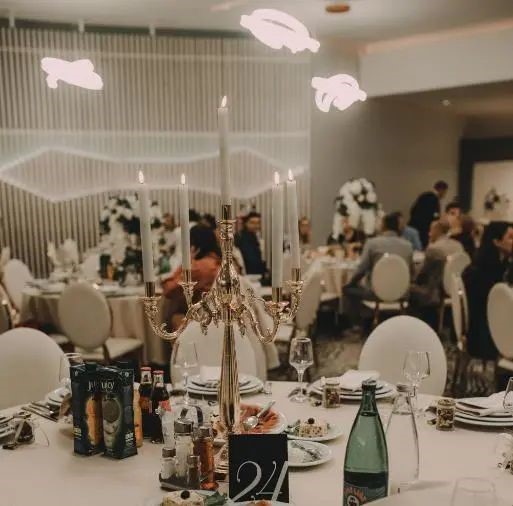 Effect achieved by Constant Voltage DMX512 RGBW Decoder D4
04
Set min brightness
Control the light flexibly
The capability to set the minimum brightness of the lights is also what the majority of customers want. Skydance DMX Triac dimmer S1-D1 can set the minimum brightness of the light to 1%~40%, which can be used not only for lighting in areas that need comprehensive consideration of illuminance and energy saving, but also for increasing light saturation in certain areas, so as to enrich the spatial level.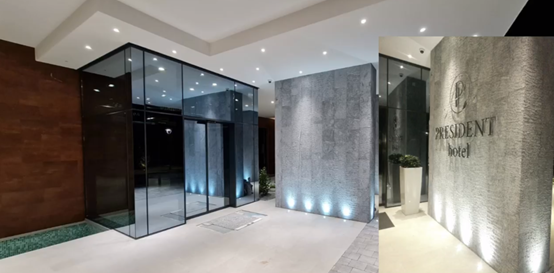 Effect achieved by DMX512 to AC Triac Decoder S1-D1
05
Trailing edge smooth dimming
The trailing edge dimming option of Skydance DMX Triac dimmer S1-D1 is to achieve accurate dimming by precisely controlling the turn-on and turn-off time of the MOS tube, can effectively solve the problems of grid interference and noise, and has better compatibility, also provides convenience for applying different lamps in different areas.
Skydance DMX decoder D4 and S1-D1 enables 0-100% smooth dimming, the dimming process is soft and delicate, which fits the visual ergonomics and protects the eyes of customers. The dimming performance is stable and reliable, and it is easy to operate.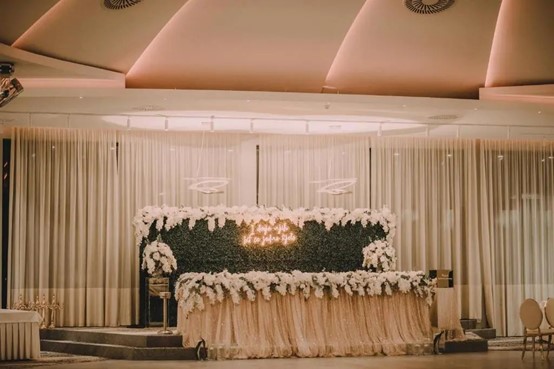 Effect achieved by Constant Voltage DMX512 RGBW Decoder D4
06
Convenient to install, easy to use
There are two installation ways for Skydance DMX decoder D4 and S1-D1: Use mounting holes or din rails, which are simple and easy.
The din rail installation conforms to the German industrial standard, and the dimmer can be easily clamped on the rail without using screws, and the post-maintenance is also very convenient. Both sizes of rails are suitable: 35*7.5 and 35*15 (width*depth, in mm).
President Hotel Project Case