As a provincial radio and television comprehensive media organization
Since the establishment of Guangdong Radio and Television Station
Continuous innovation and application of new technologies.
Empowering high-quality development in new ways
Moisturize the audience's spiritual and cultural life with high-quality products
In a recent light control upgrade
Parts of Guangdong Radio and Television Station
Adopt Skydance's intelligent lighting control scheme
Below, let's take a look

Guangdong Radio and Television Station is a large-scale radio and television media organization in Guangdong Province integrating radio, television, newspapers, magazines, Internet, new media, radio and television transmission and transmission. Currently, it has 9 radio frequencies, 12 TV channels, 6 cable digital Pay TV channels, two major mobile communication platforms, and a listed company, the TV signal covers more than 50 countries and regions in Asia, Oceania, Africa and Eastern Europe, covering a population of more than 2 billion.
Guangdong Radio and Television, which has entered a new era, takes the new media of three-dimensional communication and all-media development as the core, relies on the diversified development of industries, and takes the deepening of reform as the driving force to gradually realize the transformation and development of traditional radio and television media to new mainstream media.
In a recent upgrade of lighting control, some areas of Guangdong Radio and TV Station adopted Skydance's intelligent lighting control solution - DMX512-Triac Dimmer.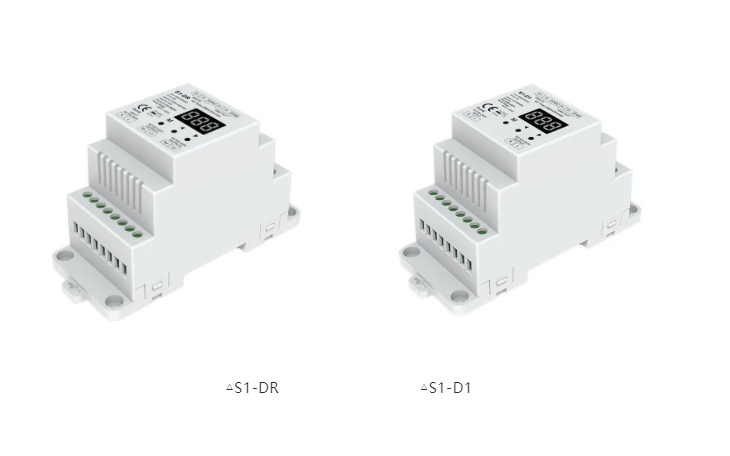 Control smooth and no flicker light
The lighting control requirements in different areas are different. For example, the office area needs to consider the brightness, the corridor needs to consider the night lighting, and the program recording area needs to consider the expression of character makeup and clothing, and the rendering of the atmosphere. Therefore, it is very important to control the lighting.
In this application, Skydance provided 1-channel DMX-Triac dimmer S1-D1 and 2-channel DMX Triac dimmer S1-DR dimming products, with dimmable LED lights. Its excellent dimming function enables ideal lighting control in the relevant area:
256 levels of 0-100% smooth dimming, dimming without flicker, soft and smooth, suitable for visual ergonomics, used to control the brightness of the main light and auxiliary light in some recording and broadcasting areas, by adjusting the illumination angle and relative position of the lights, Realize ideal lighting in different positions such as hair, face, shoulders, etc., restore the makeup and clothing of the real host and guests, and create a three-dimensional and appropriate character image.
The minimum brightness of the light can be set to 1%~40%, and the minimum brightness of the LED lights and side lights in some ceilings can be controlled. On the basis of ensuring the main light, the saturation can be increased to enrich the sense of hierarchy and create an ideal working lighting atmosphere.
Digital display,
Efficient setting
SkydanceDMX -Triac Dimmers S1-D1 and S1-DR also have a Three-digit Numeric display
function, which can quickly set the DMX decoding start address through match key.
It supports DMX512/RDM protocol, and has efficient two-way communication and remote setting functions. It can be remotely set through DMX512/RDM master, which improves the efficiency of setting and adjusting lighting, and saves precious recording and dimming time.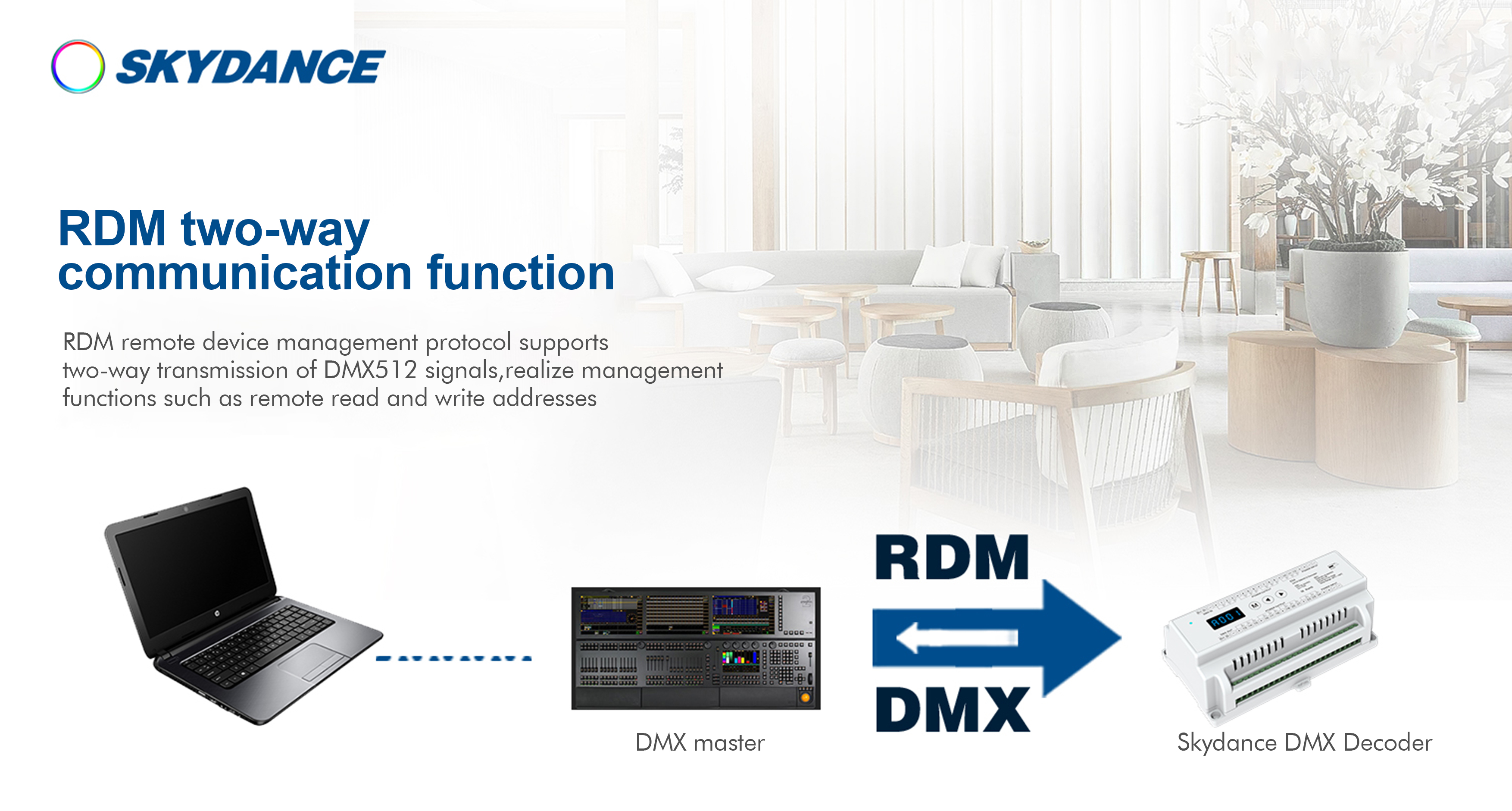 Make the light better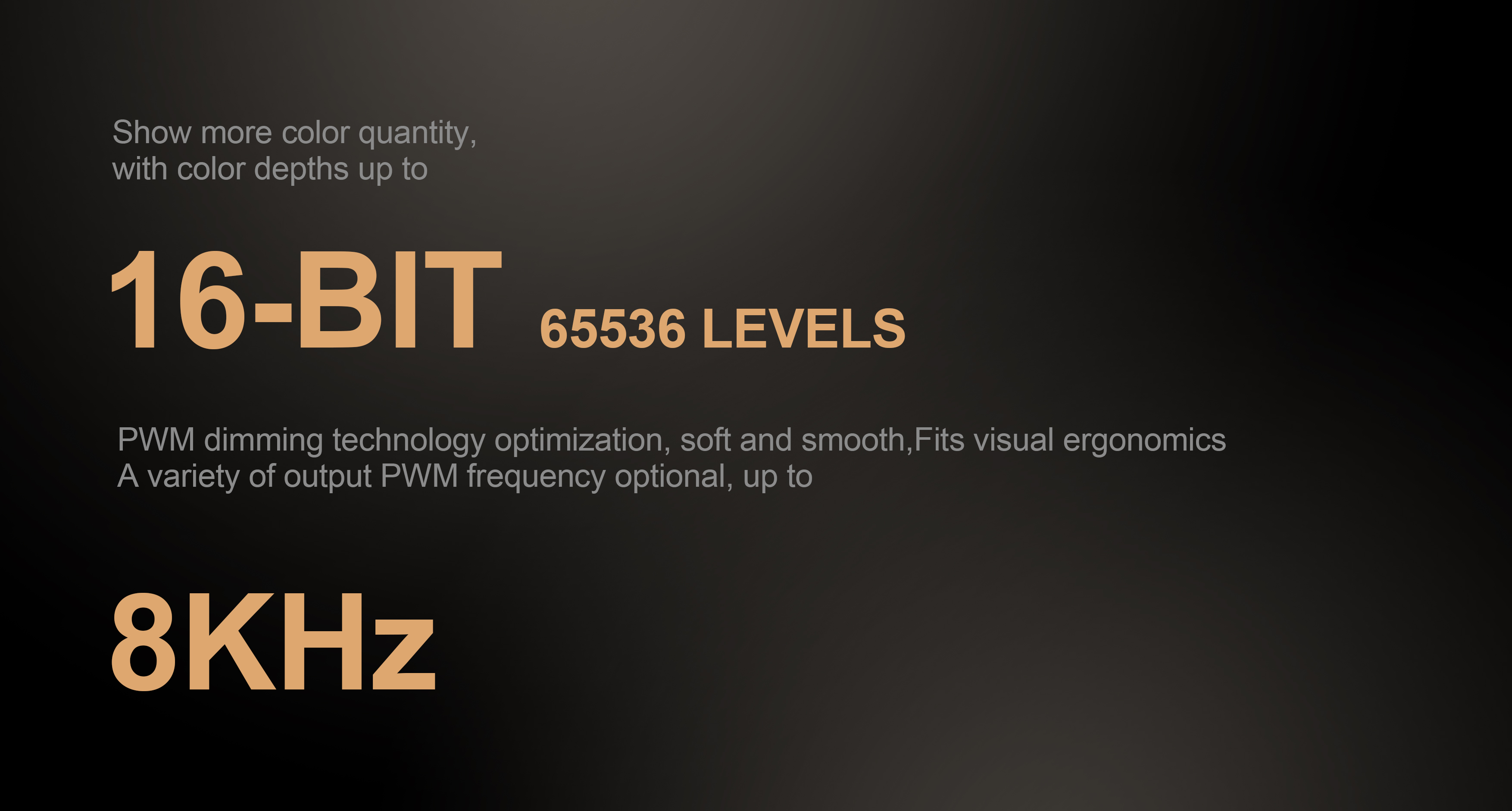 Installation scene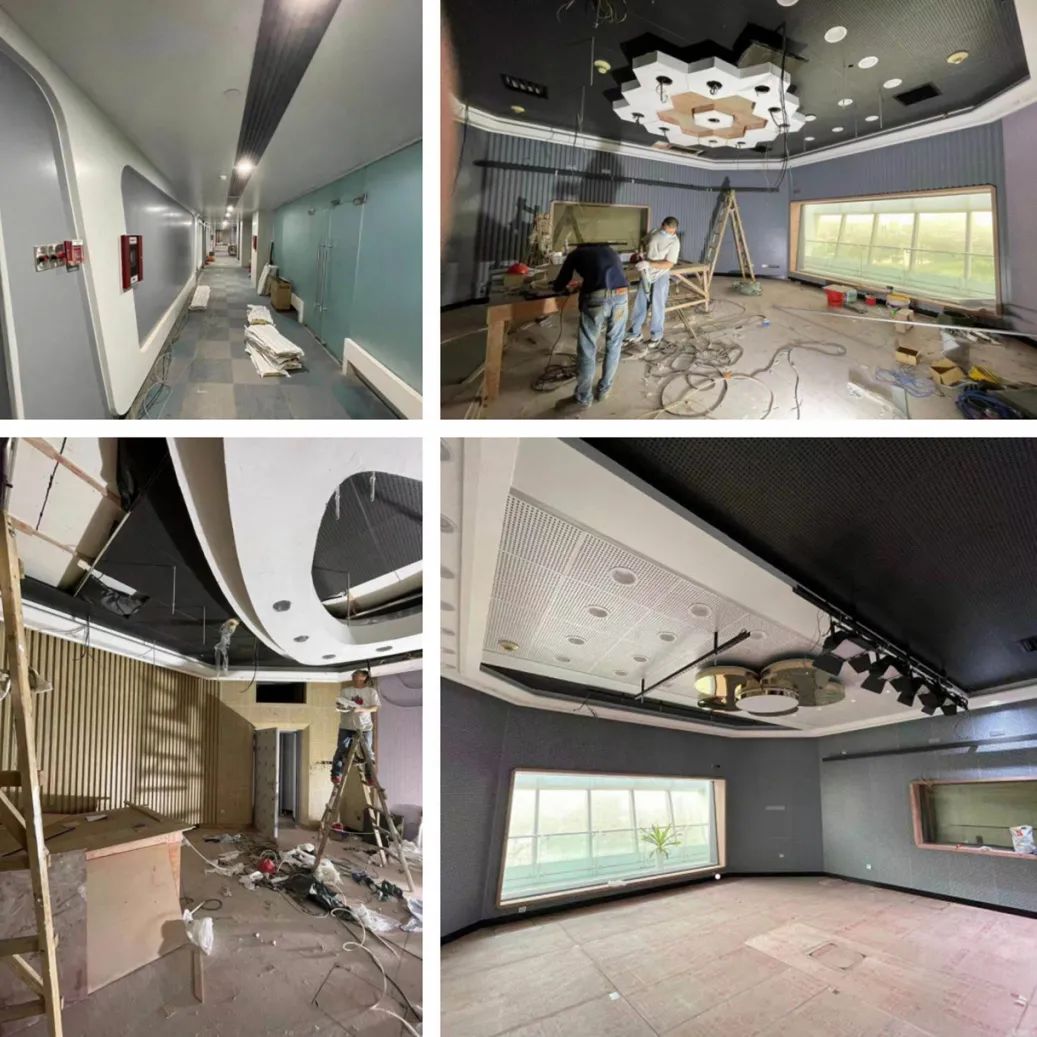 △Installation scene picture