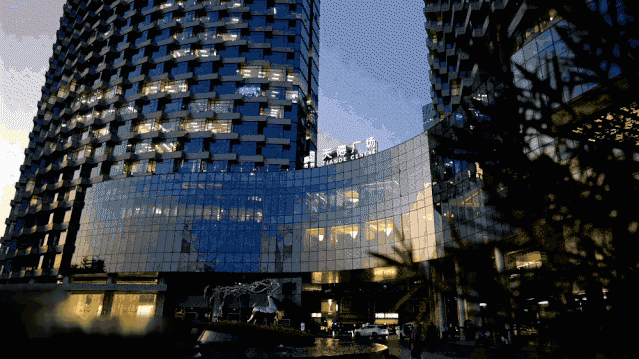 Skydance DMX-Triac dimmer
Guangzhou CBD Central Axis x Cloud Living Room
01
Located at the junction of Guangzhou New Central Axis and Pearl River Axis and Linjiang Avenue, Tiande Plaza, as the final masterpiece of Liede Old Village Reconstruction Project, shines in the world with the cover of super Grade A 5G international business complex.
Tiandehui, located on the 41st floor of Tiande Plaza, adopts Skydance's intelligent lighting control solution - DMX-Triac dimming.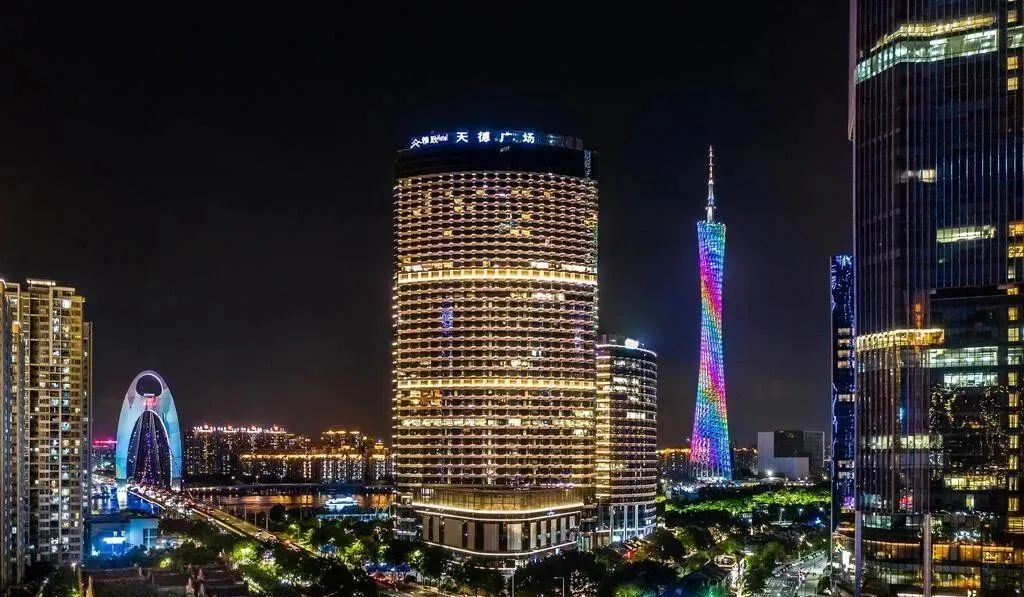 02
This project serves a high-end venue in Tiande Square, which integrates catering, leisure and entertainment, and business. Brand merchants from different industries gather here to jointly create a one-stop luxury life experience place. It is the shining business card of Tiande Square and the trend of innovative fashion night city.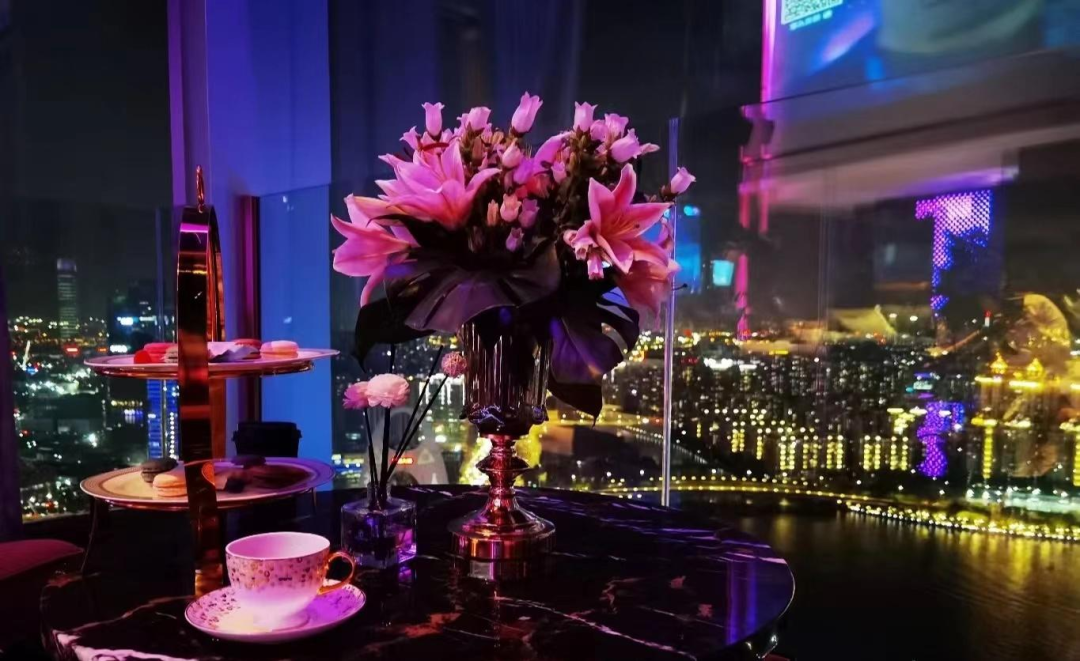 In order to echo the overall lighting effect of Tiande Square, the lighting design of this project fully considers the beauty and texture of the environmental space, as well as the feelings of customers, so as to create an artistic, commercial and humanized cloud-based customer experience. . This is exactly the light control design that Skydance pursues.
Skydance's DMX-Triac dimming solution is natural and simple, extremely intelligent and easy to use, excellent and reliable, and realizes the ideal lighting effect of multi-zone lighting centralized control, efficient setting and management, smooth dimming, energy saving and environmental protection.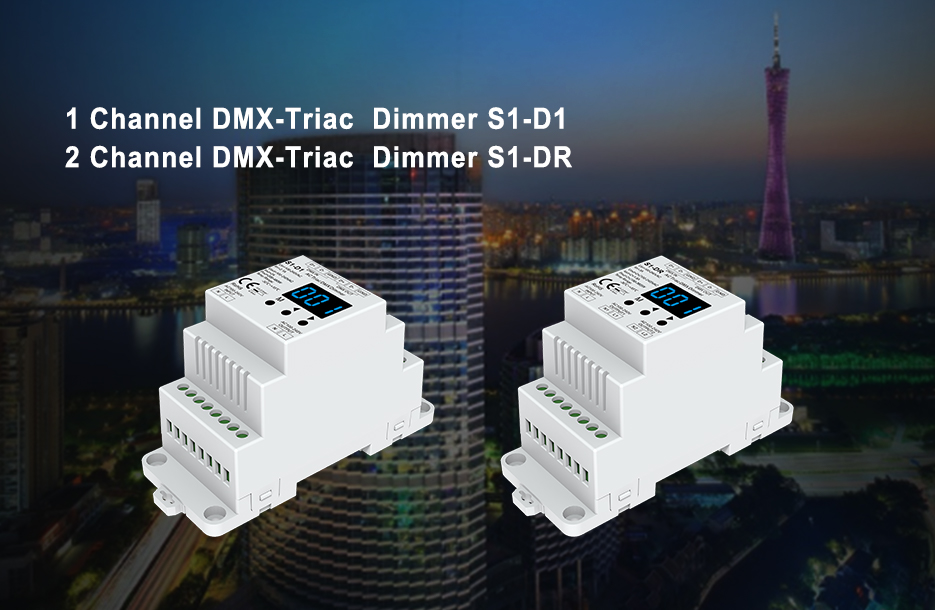 -
DMX512 Decoder
Centralized control of multi-zone lighting
Skydance 1-channel DMX-Triac dimmer S1-D1 and 2-channel DMX-Triac dimmer S1-DR conform to the DMX512 standard protocol. After setting the DMX decoding start address, unified control can be achieved through the DMX master control. It is convenient for customers to control the lighting in multiple areas in such a huge comprehensive place, and realizes the unity of lighting effects and enhances the brand image.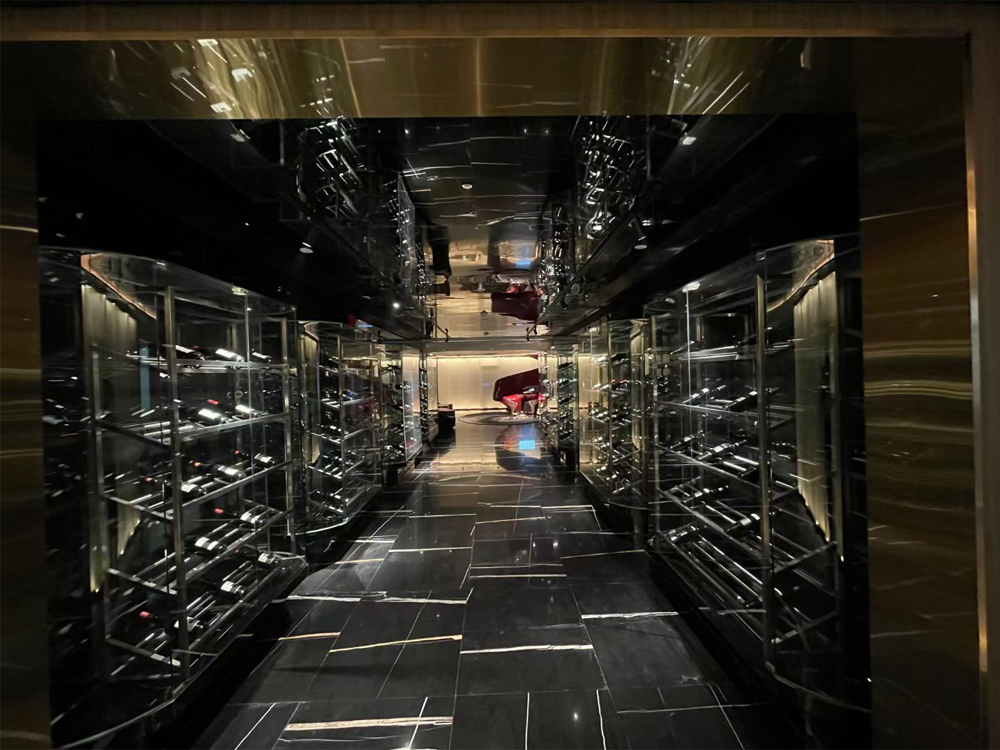 △Application Scene
In the setting of the starting address of DMX decoding, you can quickly set through the setting buttons on Skydance DMX-Triac dimmers S1-D1 and S1-DR. At the same time, both dimmers are equipped with three-Numeric display. The current decoding address can be displayed intuitively, which is easy to use.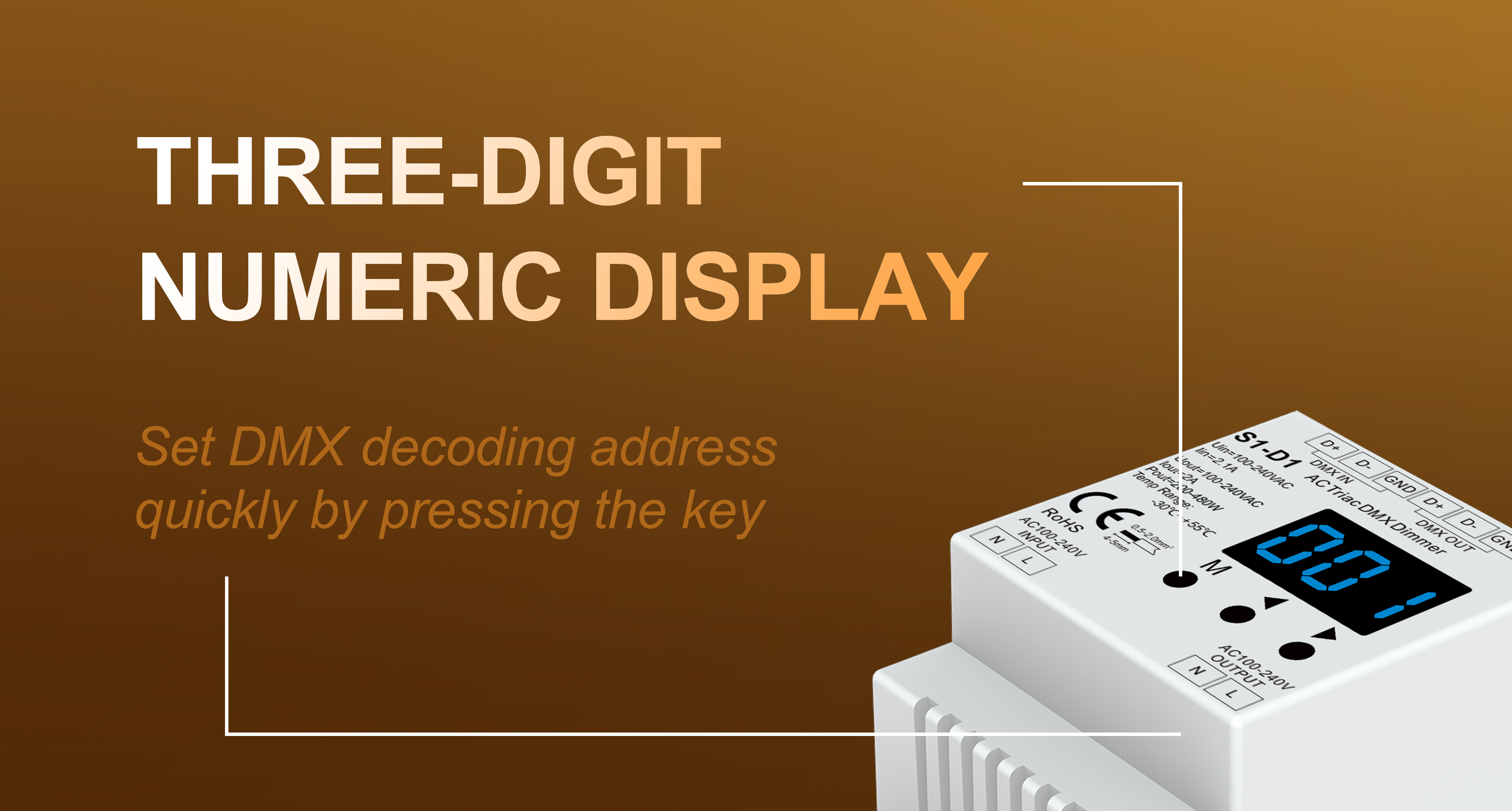 -
Two-way communication
Master and PC write address
Make management more efficient
Skydance DMX-triac dimmers S1-D1 and S1-DR support RDM function, have two-way communication function, and can read and write addresses through the Master and PC DMX512 system, providing customer operation teams with efficient lighting control methods--here is no need to visit the site for management, which greatly improves management efficiency and saves operating costs.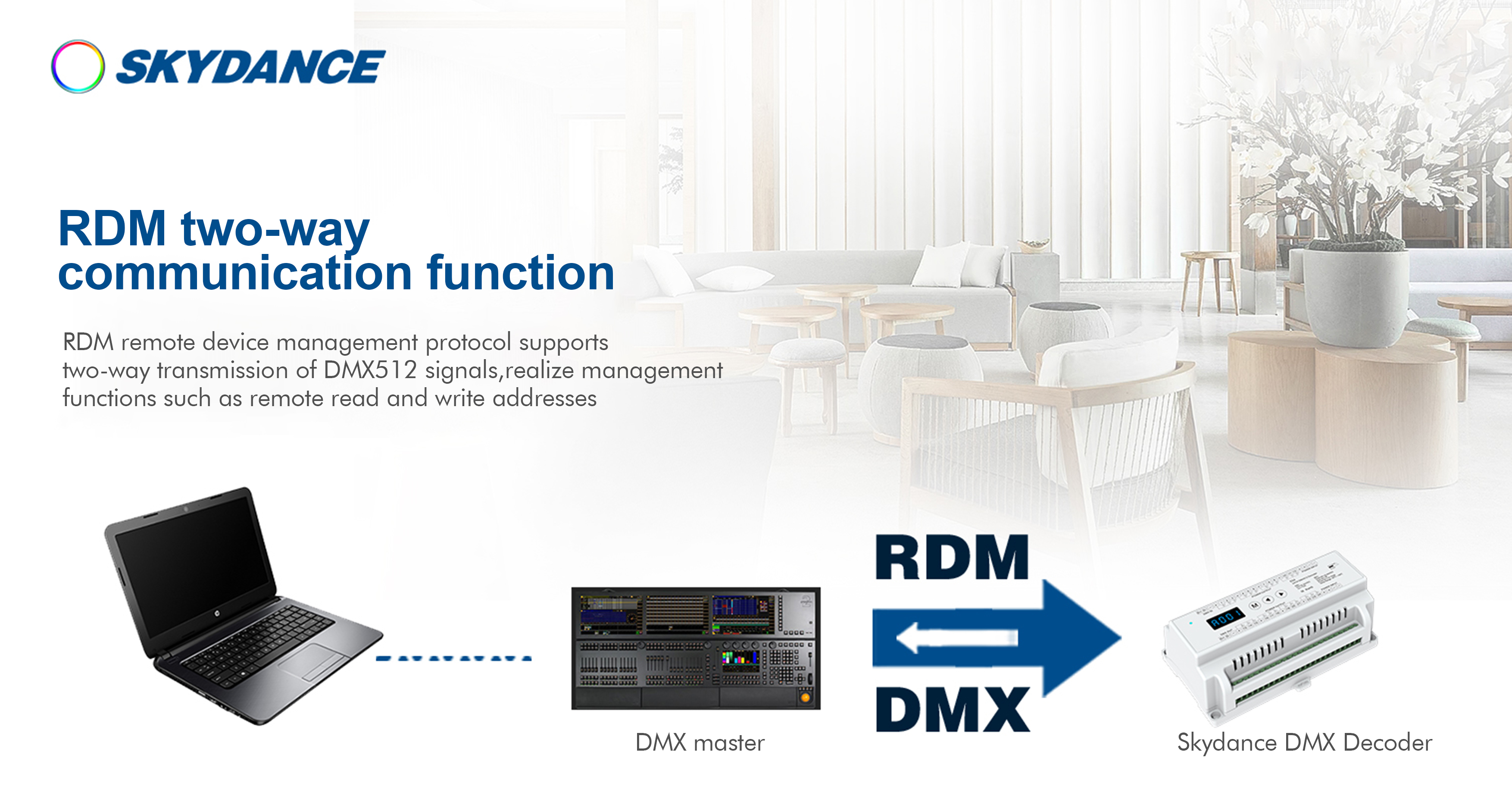 -
Trailing edge dimming
For better performance and experience
The Trailing edge dimming method of Skydance DMX-Triac dimmers S1-D1 and S1-DR achieves precise dimming by precisely controlling the on-time and off-time of the MOS transistor. The trailing edge dimming method can effectively solve the problems of grid interference and noise, and has better compatibility, which provides convenience for the application of different lamps in different areas. All kinds of wonderful and unique lights come together, like a dreamland - gorgeous, stylish, refined...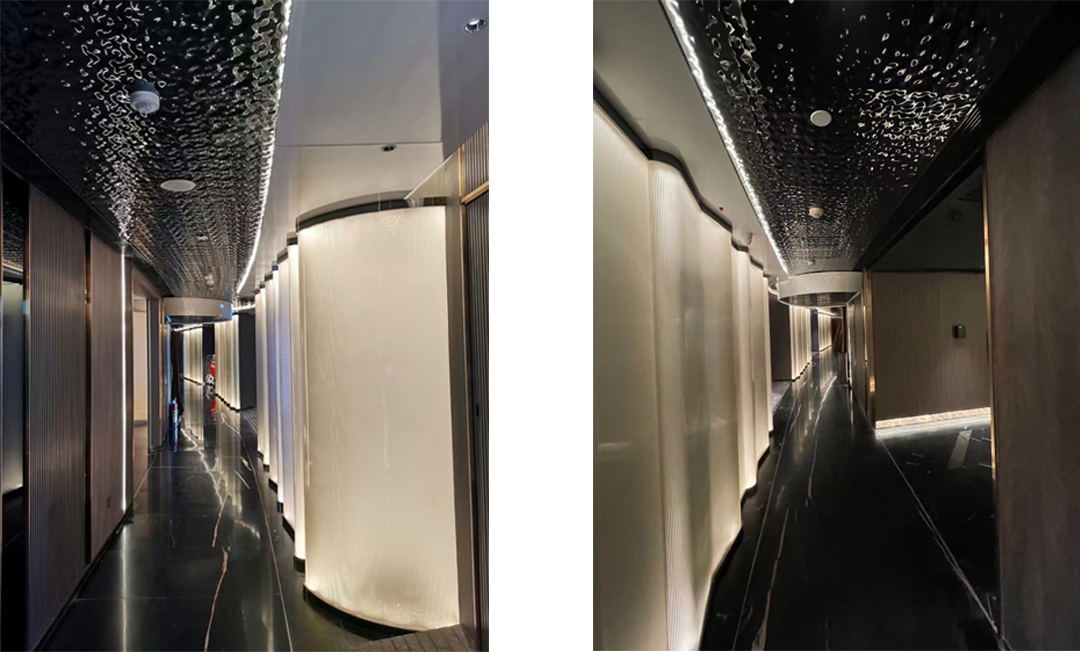 △Application Scene
-
Set minimum brightness
1%~40%
Being able to set a minimum brightness level for the lights is also what the majority of customers want. In some areas, the lights need to be kept on, and at the same time, energy saving should be considered. In some areas, lower brightness lights should be used to increase the saturation of the light and enrich the spatial layering. For these two needs, Skydance DMX-Triac dimming solution gives the answer customers want: Skydance DMX-Triac dimmer S1-D1 and S1-DR can set the minimum brightness of the light to 1%~40%.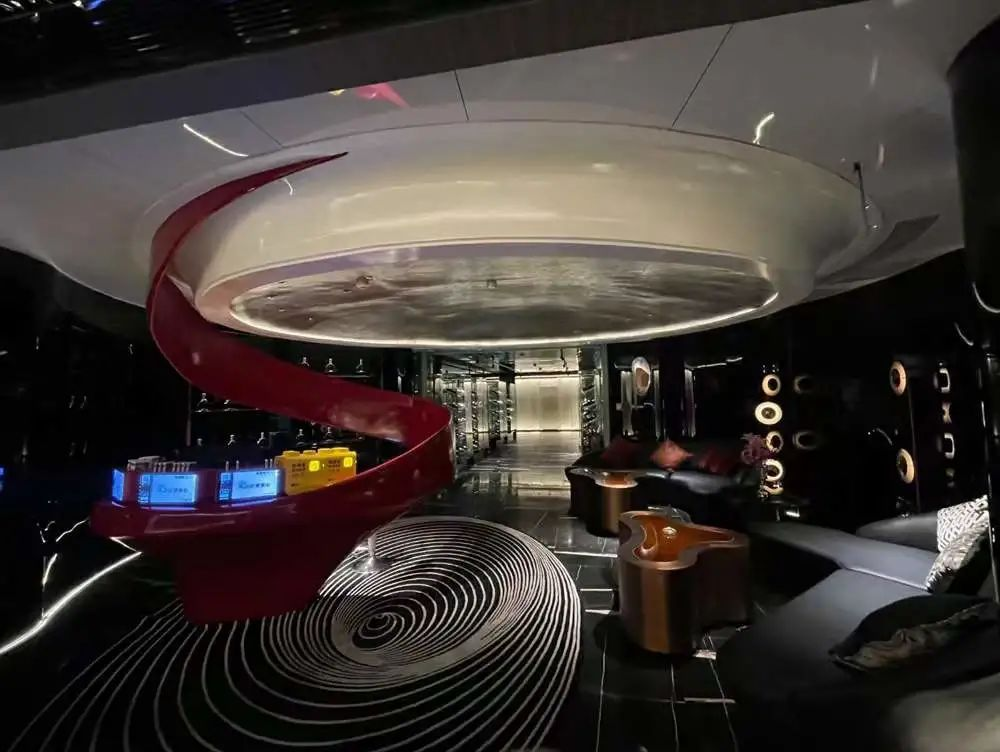 △Application Scene
-
Control smooth and no flicker light
Skydance DMX-Triac dimmers S1-D1 and S1-DR can easily achieve 256 levels of 0-100% smooth and no flicker dimming. The dimming process is soft and delicate, and it fits the visual ergonomics and protects the eyes of customers. The dimming performance is stable and reliable, and it is easy to operate.
Skydance has always been adhering to the strict quality management concept, with the ingenuity of 100% of products complying with manufacturing standards and 100% of products passing quality inspection, to provide customers with products and solutions, create a new overall intelligent lighting control experience, and exceed customer expectations.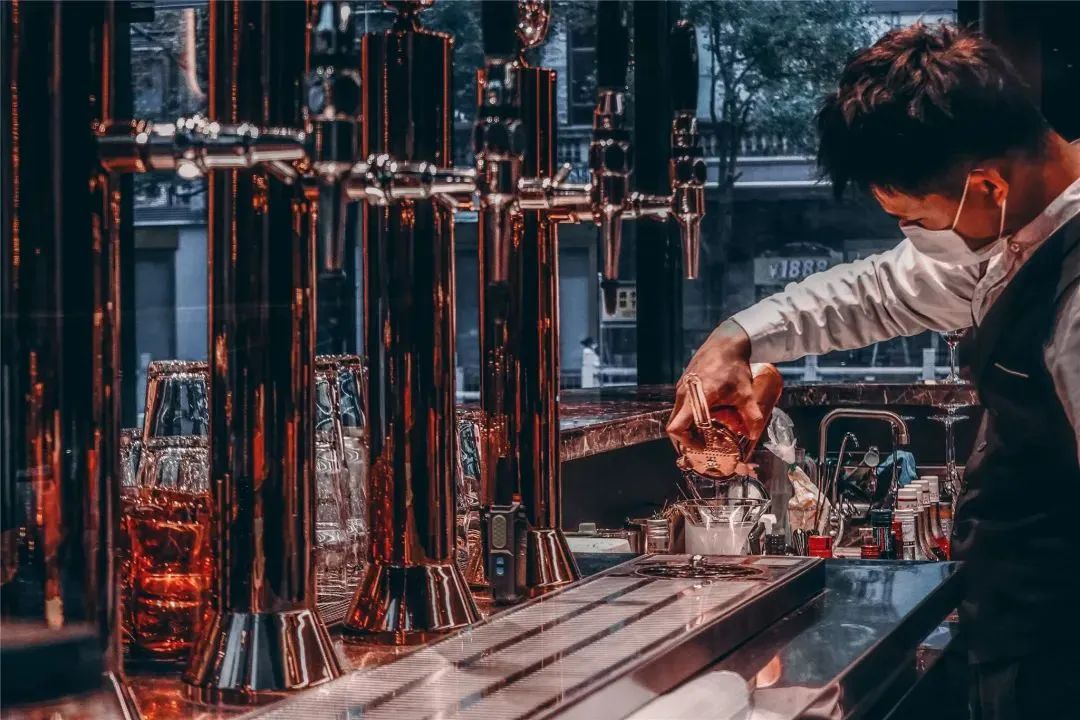 -
Convenient installation, extremely easy to use
Skydance DMX-Triac dimmers S1-D1 and S1-DR provide two installation methods: Installation rack and Din rail, which are simple and convenient.
The Din rail installation conforms to the German industrial standard, and the dimmer can be easily clamped on the Din rail without fixing it with screws, and the later management and maintenance are also very convenient. Can be installed on two sizes of rails: 35*7.5 and 35*15 (width*depth, Unit:mm).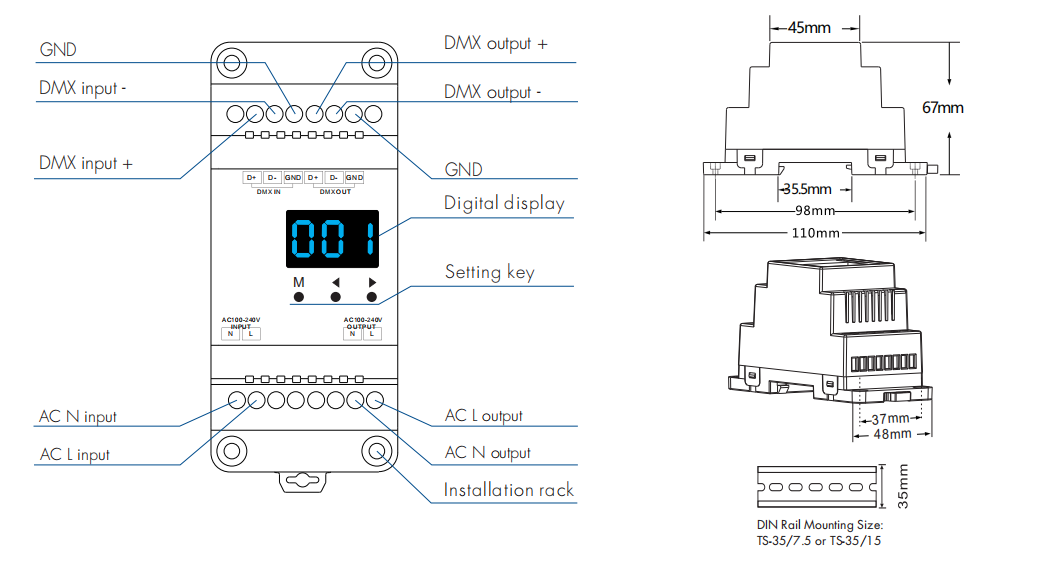 △Mechanical Structures and Installations