Skydance RF wireless LED Controllers have acquired the CE Certificate which were issued by TÜV SÜD.
Skydance Wireless LED Controller series include
1 Channel dimming controllers
2 Channels color temperature controllers
3 Channels RGB controllers
4 Channels RGBW controllers
5 Channels RGB+CCT controllers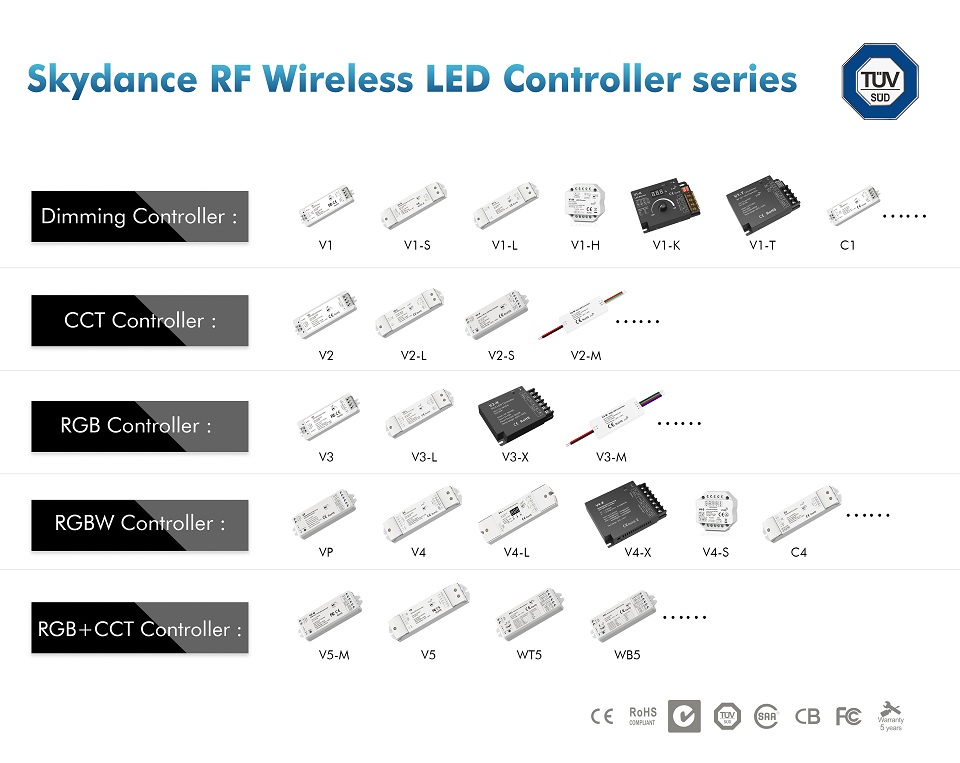 Main features:
● 4096 levels 0-100% dimming smoothly without any flash.
● 16 Million colors and precise color changing.
● Match with Skydance's 2.4G single zone or multiple zone remote control.
● One RF controller accept up to 10 remote control.
● Auto-transmitting function: Controller automatically transmit signal to another controller within 30m control distance.
● Synchronize on multiple number of controllers.
● Over-heat / Over-load / Short circuit protection, recover automatically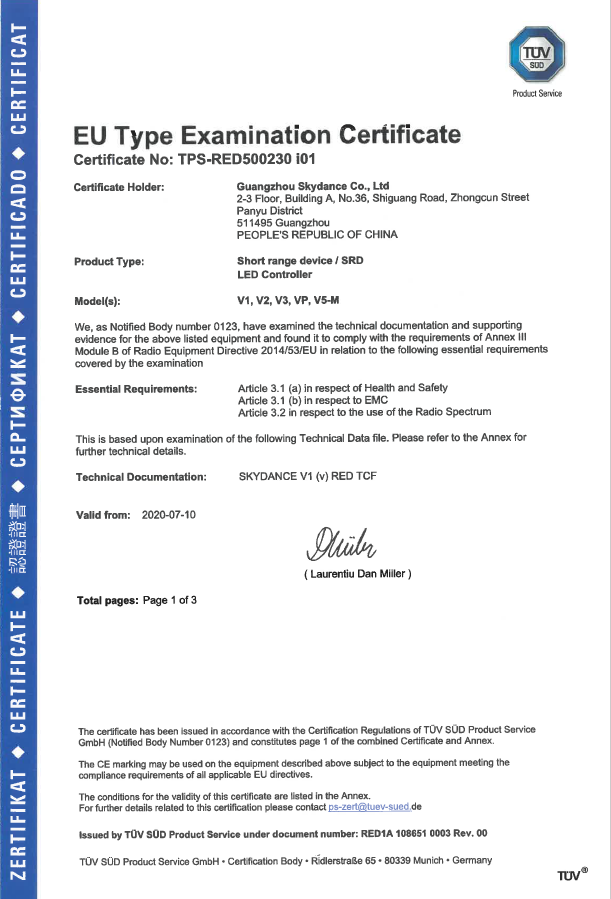 TÜV SÜD certification marks are widely recognised and respected symbols of trust that enhance the value of an organisation's brand by demonstrating its commitment to meeting international standards for quality, safety and sustainability. The key difference is that the certification marks include a conformity statement. The statement summarises the conformity of the products,systems or persons with the various applicable guidelines, laws, standards and quality requirements.
With the CE certificate, we hope to obtain trust from our customers in technology,and look forward to a safer, more connected and sustainable future.