In this exhibition, Skydance will focus on star series products such as RF wireless, DMX512, 0/1-10V, Triac, DALI, SPI , sensor, etc. At the same time, there will also be a number of smart new products debuting. What are the highlights of the new products? let's take a look!
New products 01
DMX512 Signal Amplifier
DMA2X3 is a DMX512 signal amplifier with two inputs and six outputs, it can be used to amplify, distribute and isolate DMX512 or RS-485 signals. Two DMX signals are input simultaneously, Effectively improve signal transmission fidelity, Each output can connect up to 32 pcs of DMX devices. With photoelectric isolation function, input and output are rated RS-485 standard, more stable performance. 9 pcs of LED indicators indicate power input, DMX input and DMX output status. Support din rail standard installation, convenient and easy to use.
New products 02
DALI dimmer
DA4-M is a DALI 4-channel constant voltage LED dimmer,Can be used for dimming, color temperature and RGB, RGBW constant voltage lighting control in DALI projects. And in DT8 standard, one address can control two color temperatures, which greatly improves the use efficiency. Advance light output algorithm can accurately adjust illumination and color temperature, Auto-allocating DALI address autonomously. It conforms to DALI standard protocols IEC 62386-102 and IEC 62386-207,Compatible with other brands of DALI products, Improve the interchangeability of dimming devices.
New product 03
Zigbee series
Skydance Zigbee series products are based on standard Zigbee 3.0 protocol. It supports no network local area network、ZLL local control. At the same time, it also holds cross-protocol, cross-category and Wi-Fi/ blue linkage control of household appliances, electricity and other categories of equipment.
Multi-function LCD panel control, Zigbee scene panel, Zigbee button remote control
Zigbee magnetic lamp dimming driver , Zigbee CC dimming driver
Zigbee CV controller, Zigbee curtain motor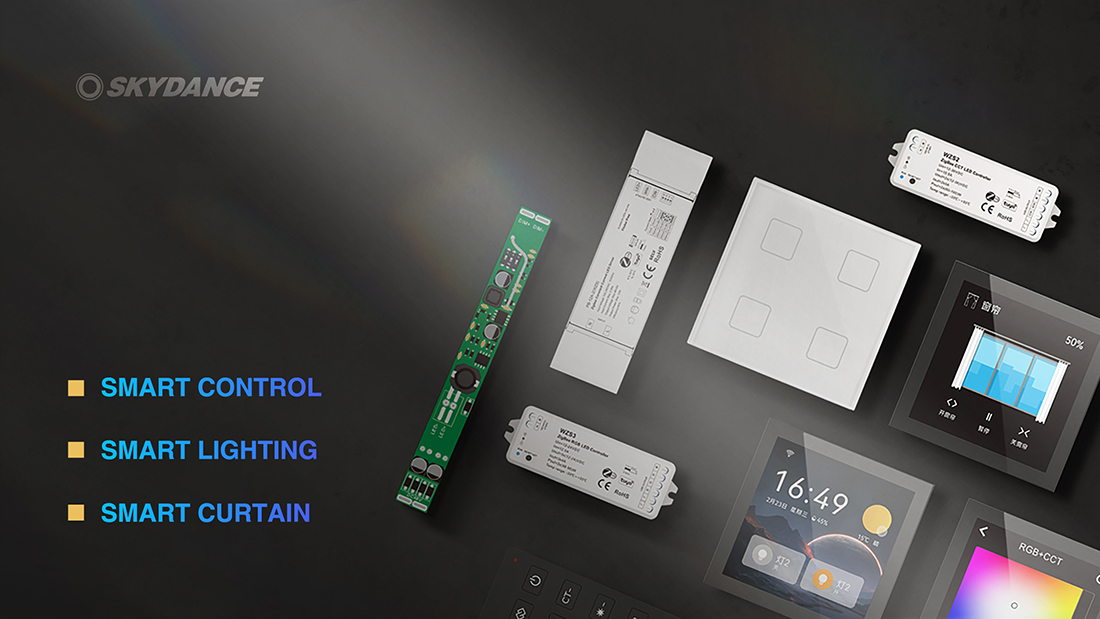 Skydance Zigbee series products have multi-functional highlights such as scene switching, timer/countdown switch, do not disturb when power off, memory when power off, biological rhythm, simulated housekeeping, etc., It supports Tuya APP, smart speakers, scene panel, remote control and other control methods. According to users' different light needs and habits, It creates a unique whole house smart home control experience for users.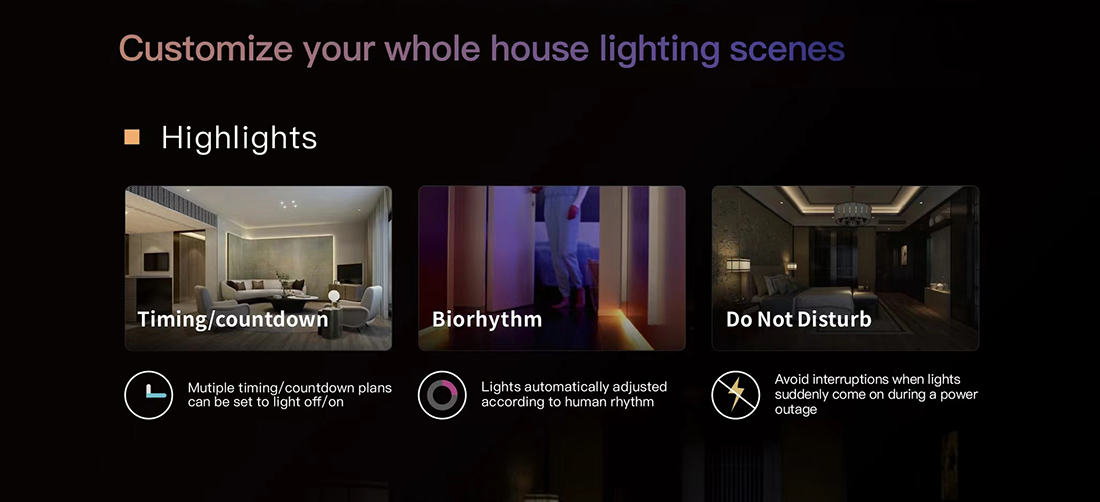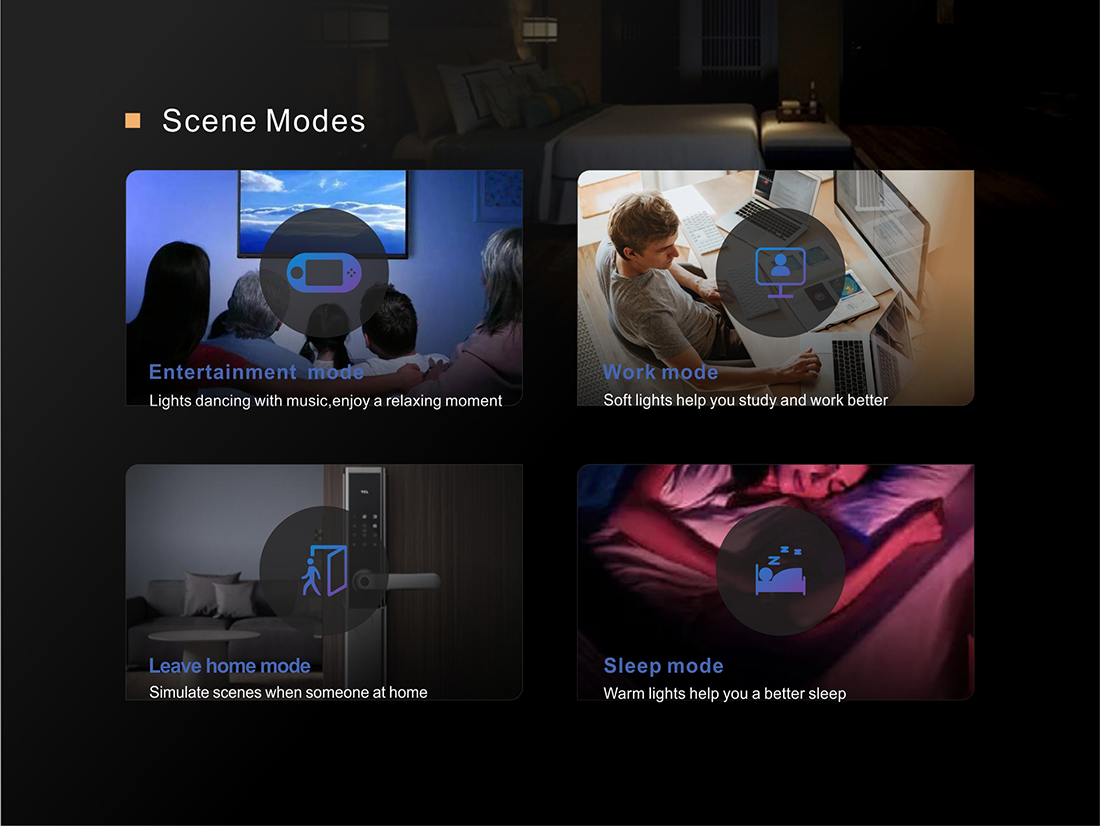 Multi-ecology
Support Alexa, Google, Tmall Elf, etc.
Mainstream speaker system in domestic and abroad
Realize free voice control
Skydance Whole house intelligent lighting system
More series products, more exciting scheme
Waiting for you to come to the scene to unlock
August 3rd-6th
Hall 9.2 Stand A02
Looking forward to meeting you.