McDonald's chooses Skydance controller to lighting control the lights of outer wall and PlayPlace. The project company is Skydance's client who is a professional lighting control company in Melbourne Australia.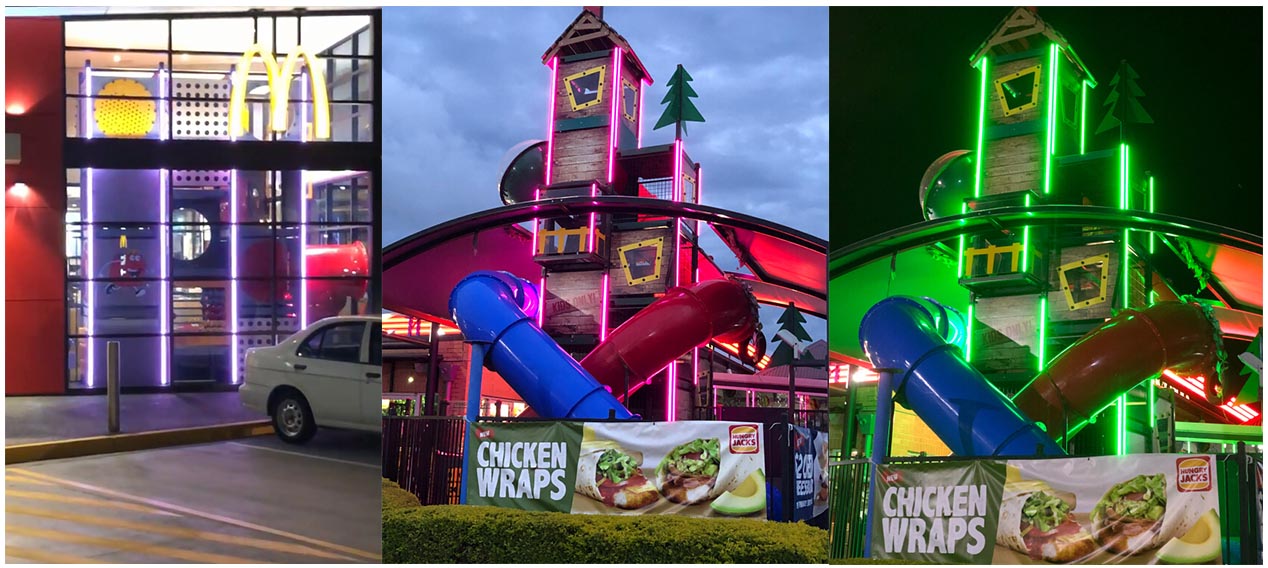 Location: Melbourne,Australia
Model: V3-X
Model: RT4
McDonald's is the world's largest restaurant chain by revenue, serving over 69 million customers daily in over 100 countries across 37,855 outlets as of 2018. McDonald's restaurants are found in 120 countries and territories around the world and serve 68 million customers each day.
McDonald's playgrounds are called McDonald's PlayPlace to promote a family-friendly image.
In Australia, there are over 970 McDonald's restaurants. In order to create the perfect atmosphere for the family and children in the PlayPlace, McDonald's chooses Skydance LED controller with its special static purple color and 6 colors smooth dynamic mode. Skydance's light project client always takes the remote away after setting up all the lights. So, the PlayPlace of McDonald's can keep this special static purple color and 6 colors smooth dynamic mode which is McDonald's choice. The staffs of McDonald's restaurant are not allowed to change the color and mode just like McDonald's hamburger, the same taste over the world.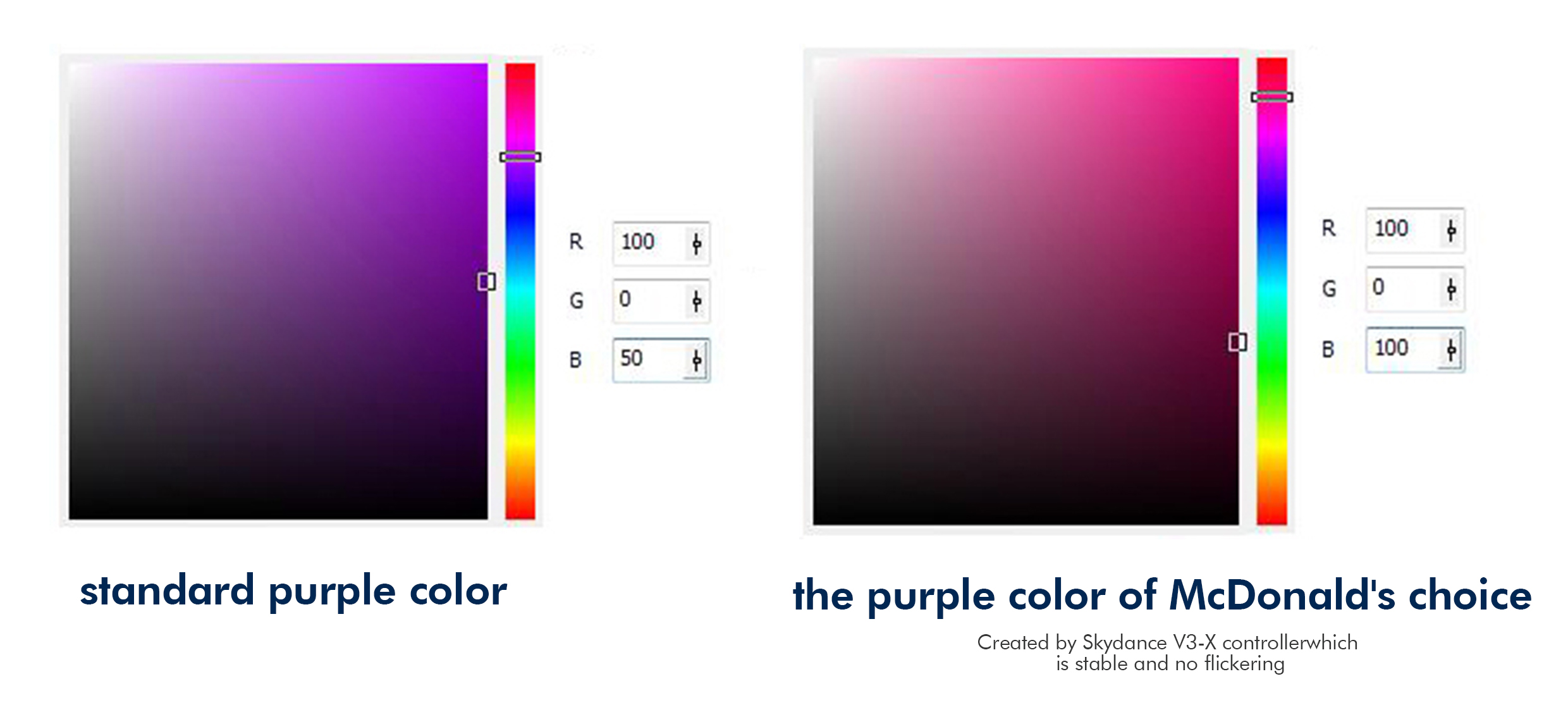 6 colors smooth dynamic mode
The 6 colors smooth dynamic mode of Skydance V3-X works as the picture below.
The dynamic circle of red, yellow, green, indigo, blue, purple creates accurate colors of light,one color each second and it takes 6s to complete one circle.
Three-basic color of RGB dynamic changes separately among 0%-100%-0% synchronously.
Each color reaches the peak of 100% brightness in different time.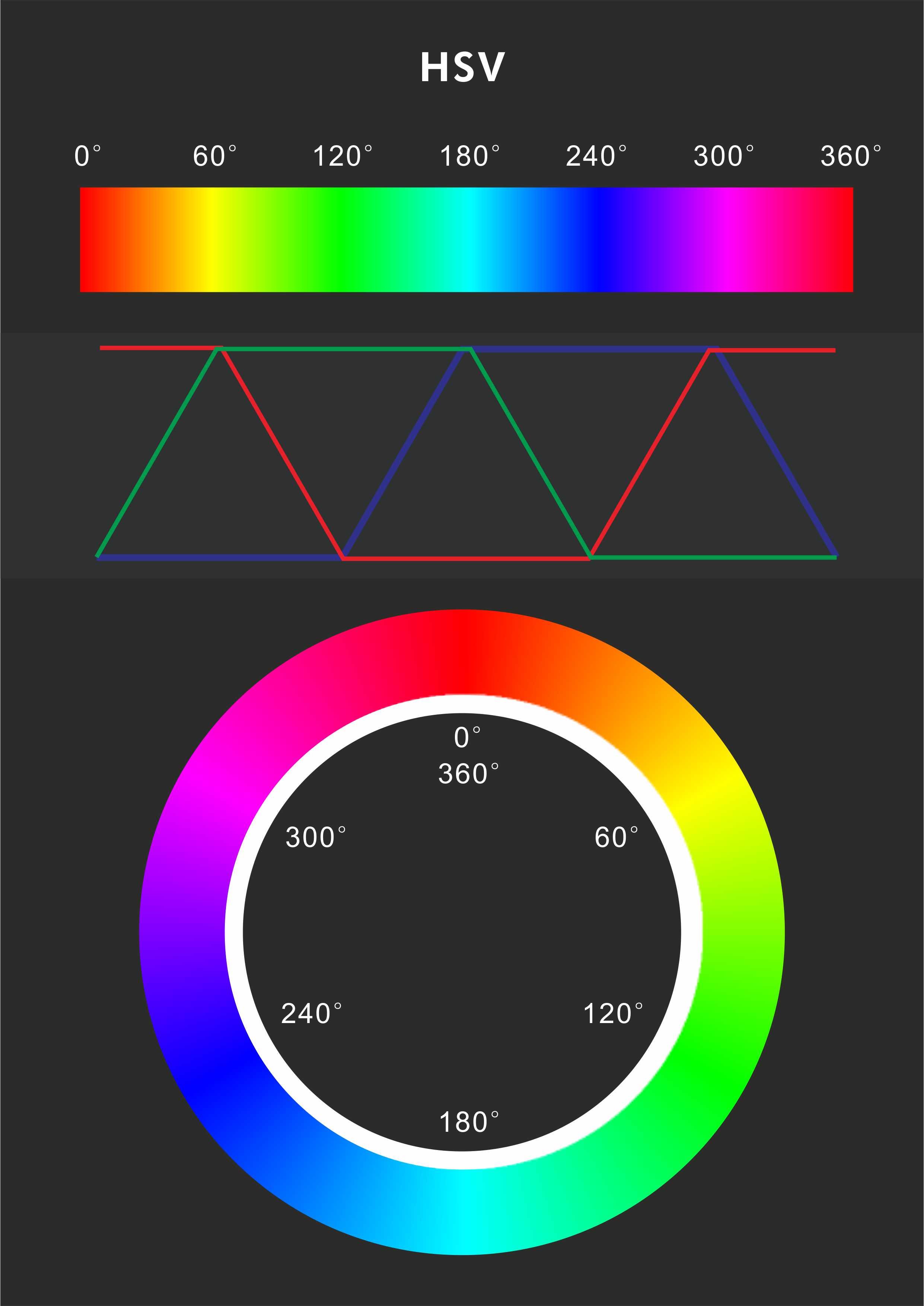 This 6 colors smooth dynamic mode is the most colorful mode of PWM control. The speed of dynamic change is the 7th. level. Skydance model V3-X total has 10 level to adjust, and the 7th.level is default setting that the three-basic RGB color will reach a peak of 100% brightness every 2s.
We have videos to show you more about this purple color and dynamic mode of McDonald's choice. Please contact us for more information.