New Office in Taoyuan City, Taiwan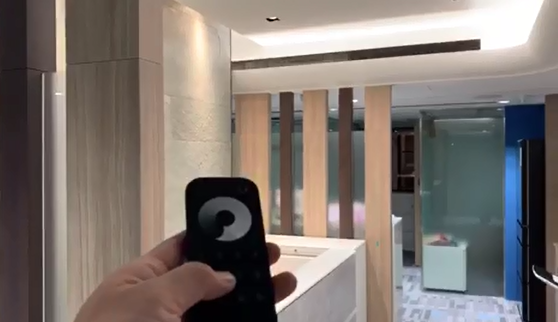 In the new office Lighting building in Taoyuan City, Taiwan, Skydance provides different and individual lighting mood for this administration offices.
Skydance LED controller V1 and remote control RT8 have been used for wireless lighting systems, which allows office workers to:
1. Create customized light zones in your office space.
Remote control RT8 has 8 zone keys, which support 8 lights zones through matching with LED controller V1. In this project, the office was divided for 8 lighting zones of lobby, reception,corridor, rest room, office, etc.
2. Achieve high saving through LED technology and different dimming options.
As each accupant arrives at their office area, luminaires in the immediate area brighten up to full illumination. When people leave their office area for meetings or lunch, the luminaires gently dim to background level of 20% or less, saving a dignificant amount of energy.
3. Increase employee comfort through better quality of light and option to personalize light settings.
Set lighting levels to keep employees happy, productive and feeling safe.
4. Protect the planet, increases asset value.
Sustainable LED lighting control technology doesn't just help the environment – it helps to increase your lighting project more valuable.
Lobby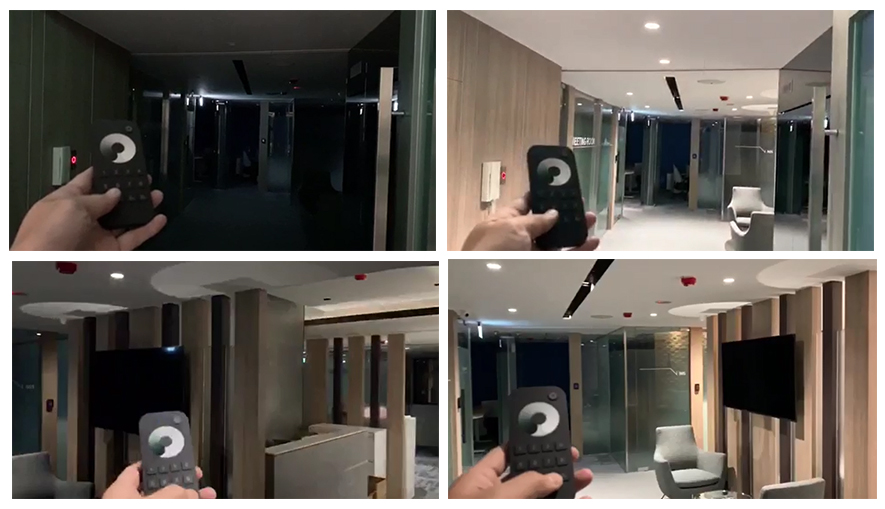 Corridor

Rest room

Reception